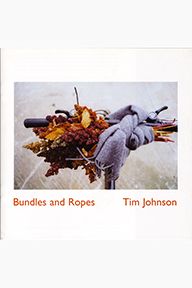 About the book
In the site-specific installation 'The intelligent hand', Tim Johnson explored the processes of making by gathering materials from the natural world around him and creating an exhibition which combined two-dimensional and three-dimensional works.
The work was shaped by two distinct traditions, one artisanal and the other abstract.
ISBN: 978-1-898543-77-0 Format: Paperback, 16pp Published: Jan 2003
Any questions
Contact us at UH Press if you have any queries or would like to find out more about this book.