New students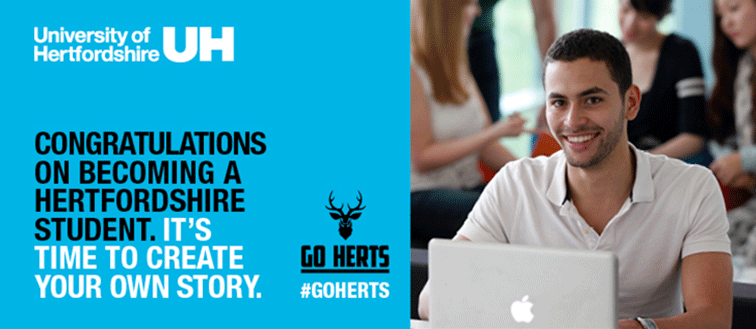 Welcome to our New Student pages. We can't wait for you to join us, in fact we're counting down the days! For most new students term starts in…
Though some of you may start a little earlier or later depending on your course. We'll be sending you joining instructions with your specific course start date soon.
We've put these pages together to help you find all the information you might need before you join us, to give you an idea of what to expect in your first few days and to let you know about all the services and support that will be available once you start.
If you still have questions why not try Ask Herts. Referred to as the "Google of the University" by our students, it is also available via the Herts Mobile app. Simply type in your question.