Company and Commercial Law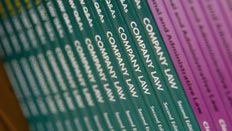 The Company and Commercial Law research group is primarily focused on aspects of company law, corporate governance, commercial law and employment law.
University research themes
Research at the University of Hertfordshire is organised under 6 research themes as per the University Strategic Plan 2015-20 (PDF - 1.95 Mb). These high level themes address global research challenges which are reflected in research areas and groups at the Hertfordshire Law School. The work of the Company and Commercial Law falls within the following University research themes:
School research themes under Company and Commercial Law
Our researchers are looking at cutting-edge issues company and commercial law, as well as different aspects of employment law.
Our research is highly multi-disciplinary in nature. It includes director's duties, shareholder remedies, corporate governance, corporate social responsibility, director's remuneration, e-commerce, online marketing, online behavioural advertising, sale of goods, quasi non possessory securities, insolvency law, precarious contracts and employee status.
Research group members
Janet Barlow – precarious contracts, employee status, shared parental leave
Penny Carey – quasi non possessory securities, securities, sale of goods, business intermediaries and insolvency law.
Dr Ernestine Gheyoh Ndzi – company law, governance and employment law, directors' remuneration, director's remuneration and shareholder remedies, corporate social responsibilities, precarious contracts and director's duties, shared parental leave
Dr David Gibbs – company law and governance, law and management perspectives on agency theory, director's fiduciary, varieties in capitalism, corporate governance controls on non-executive multiple directorships, convergence and objectives in shareholder remedies
Kevin Rogers – e-commerce, distance selling, online marketing and online behavioural advertising