Lead researchers for Kaspar
Professor Kerstin Dautenhahn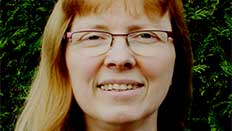 Kerstin Dautenhahn is Professor of Artificial Intelligence in the School of Physics, Engineering and Computer Science at University of Hertfordshire, where she coordinates the Adaptive Systems Research Group.
She has pioneered research in social robotics and human-robot interaction, publishing more than 300 research papers. She founded the field of robot-assisted therapy for children with autism. In 1999, she published the first article exploring the benefits of interactive robots for the therapy and education of children with autism.
View Professor Dautenhahn's profile
Dr Ben Robins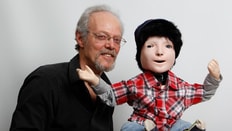 Dr Ben Robins is a Senior Research Fellow in the Adaptive Systems Research Group.
Ben's qualifications and many years of work experience lie in two disciplines: Computer Science and Dance Movement Therapy. His PhD research degree that he completed at the School of Computer Science, University of Hertfordshire, brought together his expertise in these two disciplines.
Beginning in 2002, he has researched the potential use of robots as therapeutic or educational 'toys' specifically for use by children with autism. His research has focused on ways that robotic systems can engage autistic children in simple interactive activities, with the aim of encouraging basic communication and social interaction skills.
Dr Robins' current work is dedicated to further investigating robot-assisted therapy for children with autism with KASPAR.