A Kaspar in every school
An estimated 120,000 school-aged children in England are on the autism spectrum.
According to the National Autistic Society's School Report 2016, autism affects every school in the country and over 70% of children on the spectrum attend mainstream schools.
Following positive results from field trials in schools and homes - and ahead of an upcoming NHS trial - the Kaspar research team is looking to redesign and reengineer its Kaspar prototype into an advanced, robust and commercially viable robot that can be made available to any child around the world that needs it.
What autism charities say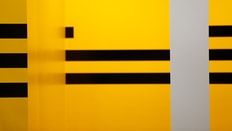 "
Early intervention is vital in improving the lives of children with autism as well as those of their families and carers. Introducing Kaspar can help to give these children the tools they need to help themselves.
Support the Kaspar project
The team is seeking funding to carry out the redevelopment work and produce up to five pre-production Kaspar robots that can be trialled in UK primary schools.
On successful completion of these trials, the Kaspar robot can be made available to schools in the UK and beyond.