Impact of Kaspar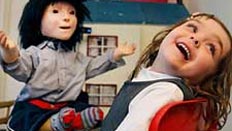 Autism affects more than one in 100 people. Children with autism can find social interaction and communication, even with parents and siblings, overwhelming, unpredictable and frightening.
Kaspar has been purposefully designed as an expressive robot offering a more predictable and initially repetitive form of communication, which aims to make the social interaction simpler and more comfortable for the child.
Extensive field trials
Researchers have carried out extensive field trials in schools and in family homes to evaluate how teachers and parent may use the robot. Around 170 children internationally have interacted with Kaspar.
The studies have shown that Kaspar can act as a safe and predictable learning tool for children with autism. It enables them to learn social interaction and communication skills and meet specific educational or therapeutic objectives (for example, engaging in direct eye-contact or taking turns) in an enjoyable play context.
Independent research published in the International Journal of Social Robotics in 2016 found a group of 54 practitioners in Autism Spectrum Disorder (ASD) are "convinced that Kaspar can be useful in interventions for a broad range of therapy and education goals for children with ASD."
Kaspar in schools
Most of the research with Kaspar has taken place in schools, nurseries of specialist early learning centres around the UK.
Kaspar has been supporting children at TRACKS Autism, a specialist early years centre for children with an autistic spectrum condition based in Stevenage, for six years.
Teachers at TRACKS say Kaspar has helped some children recognise emotions and parents have reported seeing their child interact for the first time in the classroom after playing with the robot.
Nan Cannon Jones, founder of TRACKS, said: "We have had a lot of wow moments since Kaspar became a permanent part of our school."
A study in a special primary school in Athens, Greece, involving 15 play sessions with seven children aged seven to 11, resulted in teachers concluding that Kaspar could have a positive impact on children with autism over the long term.
What the teachers say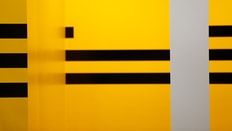 "
We have had a lot of wow moments since Kaspar became a permanent part of our school.
Kaspar at home
Research has been conducted with Kaspar in family homes to ensure it is a useful and effective tool for parents of children who have autism or other learning difficulties.
Family support groups in Hertfordshire have collaborated in the Kaspar project and discussions with a charity around the use of Kaspar in home visits are moving forward.
Kaspar in hospitals
The National Health Institute for Research (NIHR) is funding a two-year trial, under its Research for Patient Benefit Programme, to evaluate the effectiveness of Kaspar as an intervention in clinical practice.
The early stage trial, run in collaboration with Hertfordshire NHS Community Trust, is designed to inform the development of a larger scale trial that, if successful, could see Kaspar being used across the NHS.Another research study analysing the impact of Kaspar on children with autism in Macedonia's largest paediatric hospital will commence early in 2017.
These studies mark the first time Kaspar has been trialled in a clinical setting and could open up a new way to benefit children with autism and the clinical specialists that work with them.