Teachers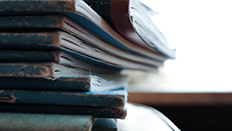 The CIEA can offer practical help and support with best practice in assessment.
Schools Membership Scheme
Make a start and become part of the wider assessment community by signing up for Schools Membership Scheme which offers more education professionals an opportunity to be part of the wider assessment community.
Four affiliate memberships for four named people are provided, plus a free membership to a senior colleague, such as the head teacher, director of assessment and learning, or any other nominated senior staff member.
Your school would become part of a community of schools and colleges that share an interest in best practices in assessment.
Contact the CIEA if you would like to know more about the scheme.
Training
The Lead Assessor Support Programme is designed to enable Lead Assessors to ensure the development of high-quality educational assessment practice in their school / MAT. Find out more about via the link below.