Teachers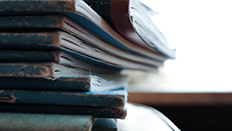 The CIEA can offer practical help and support with best practice in assessment.
Schools Membership Scheme
Make a start and become part of the wider assessment community by signing up for Schools Membership Scheme which offers more education professionals an opportunity to be part of the wider assessment community.
Four affiliate memberships for four named people are provided, plus a free membership to a senior colleague, such as the head teacher, director of assessment and learning, or any other nominated senior staff member.
Your school would become part of a community of schools and colleges that share an interest in best practices in assessment.
Contact the CIEA if you would like to know more about the scheme.
Training
Foundations and Principles of Assessment is a one day training course to support teachers to gain confidence in the assessment practices they are already carrying out on a daily basis and how progress can be evidenced within the curriculum. This is in the pilot stage and the feedback so far has been inspiring.
The course is expertly written and includes information from the final report of the Commission on Assessment without Levels and Ofsted. Teachers have said the course gave them a much clearer understanding about assessment, how it works without levels and how they felt motivated by moving away from tick boxes and concentrating on pupils' learning needs.
Support
In addition to our usual benefits for members, we also support the teaching community with a specific programme aimed at accrediting schools' development of their assessment framework, policy and practice.
The programme is called Excellence in Assessment (Schools). It aims to develop schools' understanding of and competence in, the art and science of good educational assessment practice.