Examiners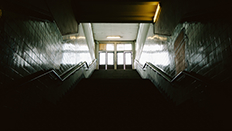 In addition to our usual benefits for members, we also support the examining community with a specific training programme aimed at Senior Examiners. The programme is called Excellence in Assessment (Examiners).
It is aimed at ensuring that examiners reach a certain standard of knowledge and skills to complement their existing experience in exam setting, marking and moderating.
The Excellence in Assessment (Examiners) programme is currently only available to Pearson examiners. Pearson as a company has invested heavily in developing a class leading programme in conjunction with the CIEA and its assessment partner, Durham University.
If you are not a Pearson examiner and you are a Senior Examiner for another exam board and would like to register your interest in the course, please email administratorciea@herts.ac.uk.
For examiners at every level, and whether you are working for an exam board or setting internal exams in a school, or working within other educational settings where good practice in educational assessment is important, there are lots of resources that are useful to your needs and that are only available to members.
Join us