CIEA Lead Assessor Programme
'Learning to lead the assessment of secondary school and college teaching and learning'
Programme overview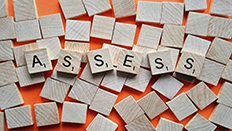 The CIEA views the role of the Lead Assessor as an individual or individuals within a school, college or department who will provide leadership in establishing robust assessment practices and processes at whole school/college, faculty, department or phase level. It is envisaged that Lead Assessors will go on to achieve qualifications offered by the CIEA with some ultimately qualifying as Chartered Educational Assessors.
We have brought forward the introduction of the Lead Assessor Programme in response to calls to support schools and colleges as they prepare for examinations in 2021. This Lead Assessor Programme is designed to develop a broader understanding of key aspects of assessment that will help schools and colleges to develop a shared understanding of the process of predicting and awarding grades, support public and professional confidence in teacher-based assessments and more broadly as a key component of the teaching and learning process.
Programme structure
The programme will cover key aspects of the assessment process delivered to participants through a blend of online learning theory modules delivered by the CIEA, real-life examples of how certain aspects are currently being implemented in school or college settings along with suggested activities to support putting theory into practice in your school or college.
Online tutorials
The online tutorials will cover key themes in educational assessment designed to present a package to support schools to understand the process of setting and maintaining standards and ensuring fairness to all candidates.
Participants will work through the tutorials at their own pace.
The key themes are:
The validity chain
Setting and applying standards and moderation
Using data
Managing people
Find out more