Schools membership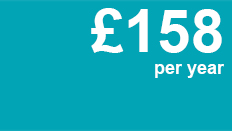 The Schools Membership Scheme is open to schools, colleges and educational organisations.
Included in membership
Five affiliate members for the price of four - 4 affiliate memberships for four named people. Plus a free membership for the Headteacher or Director of Assessment and Learning or whichever senior level person you care to nominate.
All staff members are graded affiliate, with no need to 'prove' a membership level (which would be the usual process).
Your school would become part of a community of schools and colleges that share an interest in best practice in assessment.
Access to our resources on the website which are only available to members
Monthly newsletter with current articles, information and with the potential for networking.
Access to high quality training by experts to support accreditation of individuals and institutions.
Apply now
Contact the CIEA for further information about Schools membership.