Information for the Royal College of Surgeons
Welcome to the CIEA website. We are delighted you are interested in joining the CIEA as an Associate member.
In the first instance, please create a user account on the CIEA website following the instructions below:
NB: You will need to insert 'Royal College of Surgeons of England' as part of the sign-up process.
Create a user account
Click on the JOIN THE CIEA link on the right-hand side of this page.
Scroll to 'Sign up for an account using the form below'.
Create a username and password.
Fill in your first name, last name and email address.
In the 'Employer name' box type 'Royal College of Surgeons of England'.
Click Commit. This creates your user account which is needed to access the CIEA website.
NB: You do not need to submit a CV, evidence of qualifications or the standard Associate proforma as directed to do so on the confirmation page.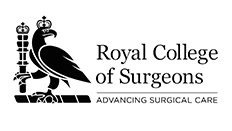 Once you have created your user account our admin team will contact the Royal College of Surgeons for approval and payment. Your Associate membership will be activated as soon as this is confirmed.