Education students work in Sierra Leone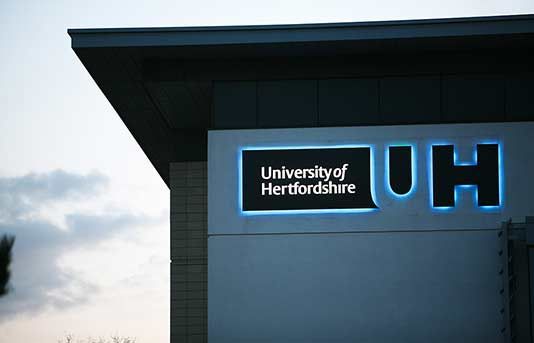 10 October 2013 - This story is in archive
Students from the School of Education give two weeks of their time working for The David School in Sierra Leone
Three Education students - Marie Hodgson, Florence Thomas and Vikki Simmons spent 10 days working in the David School. They are all studying at University of Hertfordshire, and their trip was partly funded by the University's Diamond Fund.
The students worked with all the classes and their teachers in both the primary and the secondary school, using different methods of teaching and learning to the very didactic rote learning that is the norm in Sierra Leonian schools.
The students demonstrated new ways of gaining and keeping pupils' attention by using signs instead of shouting. Arithmetic was done using playing cards. The pupils learnt to cooperate through working in groups and playing circle games.
Social Skills and PE were taught using a parachute, and children learnt to take turns in discussions with a stone, as they could only speak when they were holding it. Some of the school's teachers have started to use the techniques themselves.
On their last day, each class performed something they had rehearsed to the rest of the school. Some sang, some recited and some danced. At the end, Marie, Florence and Vikki sang "You are going to miss me when I'm gone", and presented David with a big thank you card signed by all the pupils as well as themselves.