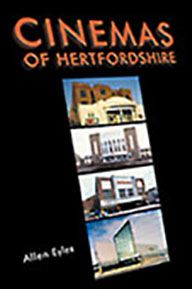 About the book
Few Buildings command as much nostalgic affection as the cinemas of yesteryear, whether they were picture palaces or fleapits.
Almost all of these buildings in Hertfordshire have disappeared or been altered out of all recognition but this book recalls and describes each of them, town by town, and provides a complete and lavishly illustrated guide to all Hertfordshire's cinemas since 1908 (when the first opened its doors).
This is a book that will intrigue and entertain film buffs and local historians alike.
ISBN: 978-0-9542189-0-4 Format: Paperback, 172pp Published: Dec 2002
Any questions
Contact us at UH Press if you have any queries or would like to find out more about this book.