It's Not OK to Feel Blue (and other lies): Inspirational people open up about their mental health
About the Book
Scarlett Curtis, writer and activist curated this anthology of writing with stories from 75 inspirational people.
The book contains a collection of stories from those who have suffered through the worst and know what it's like to fight to feel better, to exploring a wide range of mental health topics, from; Emilia Clarke's thoughts on body image and illness; a poem about depression by Sam Smith, to anxiety and sexuality, race and addiction.
The overwhelming message this book delivers, through many individual and varied voices, is this: no matter what your age, your background, gender or situation, it is ok to feel blue. The book provides a powerful reminder that although people may look like they have life sussed, inwardly they can be struggling too.
This is the freshest, most honest collection of writings about mental health that I've read...searing wit, blinding passion, bleeding emotion and a fantastic, heroic, glorious refusal to lie down and take it.
Reading this book made me feel more normal about the things I feel sometimes.... It's a great book; however you're feeling, it'll help.
This is the book I needed when I was little. May this be a leap forward in the much needed conversation around mental health.
About the Author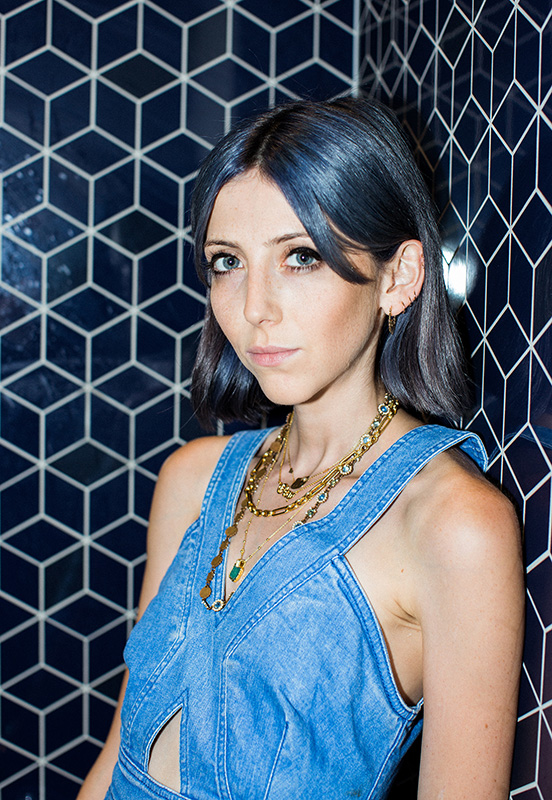 Scarlett Curtis is a 25-year-old English writer, activist, and journalist. She has published two Sunday Times bestselling books and is the co-founder of the activist collective, The Pink Protest.
In 2018, Scarlett curated the bestseller and National Book Award winner, Feminists Don't Wear Pink and other lies; a collection of essays by 52 women on what feminism means to them, published by Penguin. Scarlett's second book It's Not Okay to Feel Blue and other lies was published by Penguin in October 2019.
Prior to founding The Pink Protest, Scarlett worked for a year at Global Citizen and spent 18 months as social media director of the UN's campaign 'The Global Goals'.
Scarlett is contributing editor at The Sunday Times Style and has written for The Guardian, The Telegraph, The Times, Vogue and many other magazines and newspapers. From 2017 - 2018 Scarlett wrote a weekly column for The Sunday Times Style newspaper titled The Generation Z Hit List.
Scarlett Curtis was awarded the Change-maker Award for young activists presented by Equality Now, Gucci and CHIME FOR CHANGE in November 2019. She is also an official UN Women UK advocate.
Contributors
Adam Kay
Alastair Campbell
Alexis Caught
Ben Platt
Bryony Gordon
Candice Carty-Williams
Charlie Mackesy
Charly Cox
Chidera Eggerue
Claire Stancliffe
Davina McCall
Dawn O'Porter
Elizabeth Day
Elizabeth Uviebinené
Ella Purnell
Emilia Clarke
Emma Thompson
Eve Delaney
Fearne Cotton
Gabby Edlin
Gemma Styles
GIRLI (Milly Toomey)
Grace Beverley
Hannah Witton
Honey Ross
Hussain Manawer
Jack Rooke
James Blake
Jamie Flook
Jamie Windust
Jessie Cave
Jo Irwin
Jonah Freud
Jonny Benjamin
Jordan Stephens
Kai-Isaiah Jamal
Kate Weinberg
Kelechi Okafor
Khalil Aldabbas
KUCHENGA
Lauren Mahon
Lena Dunham
Maggie Matic
Martha Lane Fox
Mathew Kollamkulam
Matt Haig
Megan Crabbe
Michael Kitching
Michelle Elman
Miranda Hart
Mitch Price
Mona Chalabi
Montana Brown
Nadia Craddock
Naomi Campbell
Poorna Bell
Poppy Jamie
Reggie Yates
Ripley Parker
Robert Kazandjian
Rosa Mercuriadis
Saba Asif
Sam Smith
Scarlett Curtis
Scarlett Moffatt
Scottee
Sharon Chalkin Feldstein
Shonagh Marie
Simon Amstell
Sinéad Burke
Steve Ali
Tanya Byron
Travon Free
Yomi Adegoke
Yusuf Al Majarhi