Maia - Things you should know
January 1 2020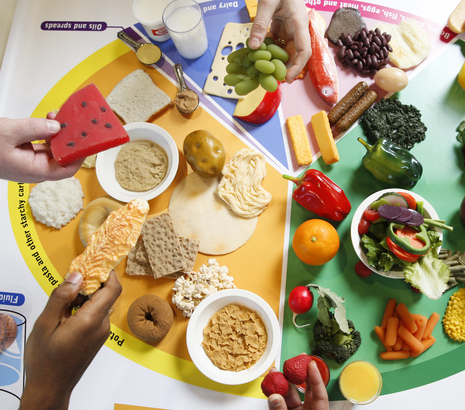 What you need to know before studying Dietetics at Herts
Hello! I'm Maia and I am about to start my second year at the University of Hertfordshire studying Dietetics.
So, you've just firmed Herts – congratulations! It's about to get extremely exciting!
If you have any anxiety right now about the upcoming adventure ahead of you, just know that you are going to be extremely well looked after! I had a very thorough induction week, with dedicated sessions on getting around the university with tours, how to use the library and information on all of the resources available there, sessions where I got to know all of my lecturers and chances to meet and speak with second and third years about their experiences! One stand-out session was a massive 'classroom picnic,' where we all made or brought in dishes to share and try and it was just such a nice afternoon with everyone – even our lecturers dropped in for a bit!
What you put in is what you get out! I know you've heard this countless times before, but it really is true! There are so many extra-curricular activities to get involved in and opportunities to make your CV look knock-out! My lecturers are always advertising events and online seminars and we are taught the importance of CPD (Continued Professional Development) from day one! This leads me to my next point…
Within the field of Dietetics, knowledge is power, and nutrition knowledge and research are always changing and evolving, and it is up to us! As future nutrition healthcare professionals to make sure we are always up to date. This feeds into our lectures too – often someone will have a read of something in the media and we all end up having a massive discussion! This makes for an inspirational and stimulating environment and we often then go away and do our own research to learn more.
You've chosen a degree with a million and one future career paths! Take your time whilst at uni to enjoy the process of discovering them all! What I didn't realise when I first started was that Dietitians can work in sports, the media, the community, in schools and in public health – they don't just work in the NHS! Use your summers to go on as many work experience placements and internships that you can get your hands on and just lap it all up!
NADS. NADS is the Nutrition and Dietetics society at Herts. Once you start at the university, you can join the society and then be sent emails about events they are putting on. They organise lots of socials throughout the year, and it's an enjoyable way of getting to know students outside of your year group, so you can compare experiences and get advice about what might be coming up for you!
You'll have a small group size compared with many other degree courses. This is helpful, particularly at first when you are trying to remember everyone's names and make friends! It also helps to create a friendly relaxed environment and all the lecturers know you by name and face! Also, you are about to be surrounded by 25+ foodies! Get ready to stare at your course mates' lunches and swap recipes and talk weird food trends for the next three years!