Lobsong - Things you should know
January 1 2020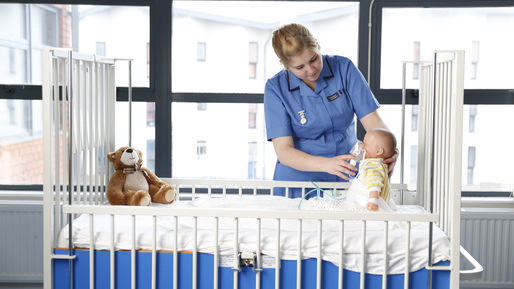 Things you need to know before studying Nursing at Herts
My name is Lobsong Dolma and I am a children's student nurse. I am going to be doing my final year from this September. Looking back at the time, I was extremely nervous and scared when I was applying for the nursing course. I did not know much about this field and only had a little experience in health care. English is not my first language so I thought I would not be able to do well in my essays as well. However, I have now realized and learned from my experience that you only need to know three things before studying Nursing at the University of Hertfordshire.
1) It's going to be tough!
Therefore, they look for skills such as resilience, hardworking and determination. Being a nursing student does not only mean that you will be reading biology books all the time. You will also be doing a variety of placements. One placement, you could be working in an intensive surgical unit and the other, you could be visiting other people's homes as a student health visitor.
Not only this, but you will also have assignments and exams to finish along with lectures and practical sessions. Juggling placement, deadlines and family life altogether is not something everyone can do. Therefore, you must understand from now that hard work, resilience and determination is necessary to do well in this course.
2) There is support, YOU ARE NOT ALONE!
You must have been terrified after reading the paragraph above. Calm down, it is not that bad when support is only a click away. The staff at the University of Hertfordshire are truly kind and compassionate. I have never been refused of help whenever I am faced with trouble. From essays to placements and financial hardship to emotional wellbeing, they have all the support you will ever need. For instance, you can go to the academic skills advice team if you are struggling with your essay or referencing. They even supply free sessions where you can go and learn new academic skills that will help you to improve your grades. Then there is wellbeing centre at college lane that will focus and help with many aspects of your personal life such as financial hardships, mental wellbeing and coping with life at university. For concerns about placements, you will have your designated placement link lecturers who will visit you when you are out in placement to ensure you are doing well.
3) Are you interested in caring for other people?
Caring for a patient in a hospital is different from providing care for a member of your family. You will be required to provide equal care to all patients from different ethnic backgrounds, beliefs, disabilities and age. One moment you could be singing lullabies to a seven-year-old while removing their cannula and the next moment you could be cleaning a necrotic wound of a 19-year-old. If you believe that you can provide compassionate care to a patient regardless of their age, gender, ethnic background, belief and disabilities, then this could be the right profession for you!
Most importantly, one must know before joining the course that hard work is necessary to be able to do well in nursing.