Itziar - My Week at a Glance
January 1 2020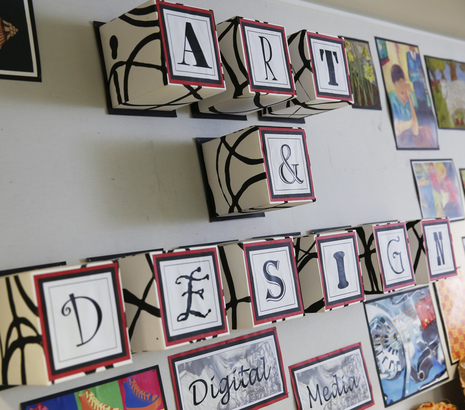 My Week at a Glance
Most of our weekly hours are spent in the workshops. In our first year, we must do all four specialisms: jewellery, ceramics/glass, and textiles. We also study Design Theory, which is the only subject that is taught every week. The practical subject workshops are run fortnightly, and they last the entire day, with taught time in the morning and tutorials/independent work time in the afternoon. So we have two week-plans: one week you may be doing textiles and ceramics, and the following one you will be learning jewellery skills and will have a group tutorial with the course leader.
The workshops are totally practical, and normally technical details are given as hand-outs by the lecturers. After the first teaching (showing how to do), you practise the new technique, with the support of the tutor.
Once you have the knowledge and have done the necessary inductions in any extra machinery (normally taught by the technicians of each department), you can access the workshops and work independently any time in your free days. Some workshops require that you book your space in advance.
From the second year, you choose one specialist subject and continue to do Design Theory. You are also engaged in seminars, which help third-year students present their projects to second and third-year students. It is a particularly enjoyable experience to get used to talking about your work to others and get some useful feedback.
Besides attending course lectures or researching and preparing our projects and sketchbooks. There is plenty of time to get involved in a substantial number of extra-curricular activities on offer, such as sports and clubs. Some people may have a part-time job, and there are also some opportunities to get paid to do work at university as proctors or ambassadors. Proctoring has been part of my weekly schedule, whilst as an ambassador, I have worked at open days and interview days, which happen a few times a year.
Overall, the weeks consist of learning and practising through making. In other words, having fun! When assessment dates approach there is a bit more pressure, but in general I would say that if you keep good weekly work management, there is plenty of time to enjoy your favourite sport, relax or simply have fun with your friends!
I personally keep the weekends for other activities: two or three weekends a month I volunteer at a charity and coach hockey to young players with learning difficulties. They give me the energy to start a new university week!