Alina - Why I chose Herts
January 1 2020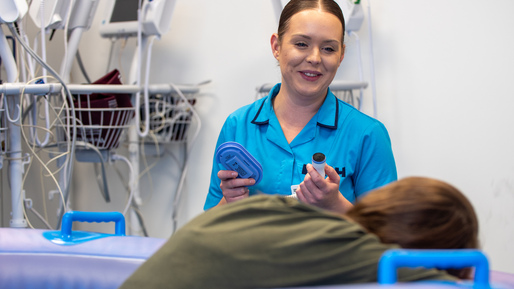 Why I chose Herts
Hi! My name is Alina and I am going into my second year of studying midwifery at the University of Hertfordshire. Before applying to universities last year, I used to live in North-West London with my family, therefore I applied to the universities closer to home. After being accepted at the University of Hertfordshire my family decided to buy a house in Northampton which meant that I had to commute from Northampton, live in halls or rent private accommodation in Hatfield. I went with the third option. This year I have had the opportunity to see what's it like to live with other students and how it is to take my life into my own hands.
Before studying at Herts, I studied a two year BTEC Health and Social Care course in London. During this time, I have had the opportunity to study different areas of health and social work. The decision to study midwifery was spontaneous and it the best decision I have made so far. The University of Hertfordshire is a great place for those who want to study midwifery. I remember the interview at Herts took place in a building where practical lectures usually took place. This is when I saw how many different learning resources the university can provide to its students.
The facilities of the university are amazing. Not only does it have 24/7 Learning Resource Centre (LRC) access and support available but also the quality of the food served as well as other advanced facilities have been an influence towards my decision to choose Herts as the university, I would like study at.
Moving away from home isn't easy, I have struggled at the beginning but the support I received was very helpful. For those who want to move into halls or other accommodation, I advise you not to panic. The idea of moving from home may sound scary but if you try to enjoy it, you will realize that it is not as scary as you thought it would be.
Thank you for reading this, good luck!