JabTalk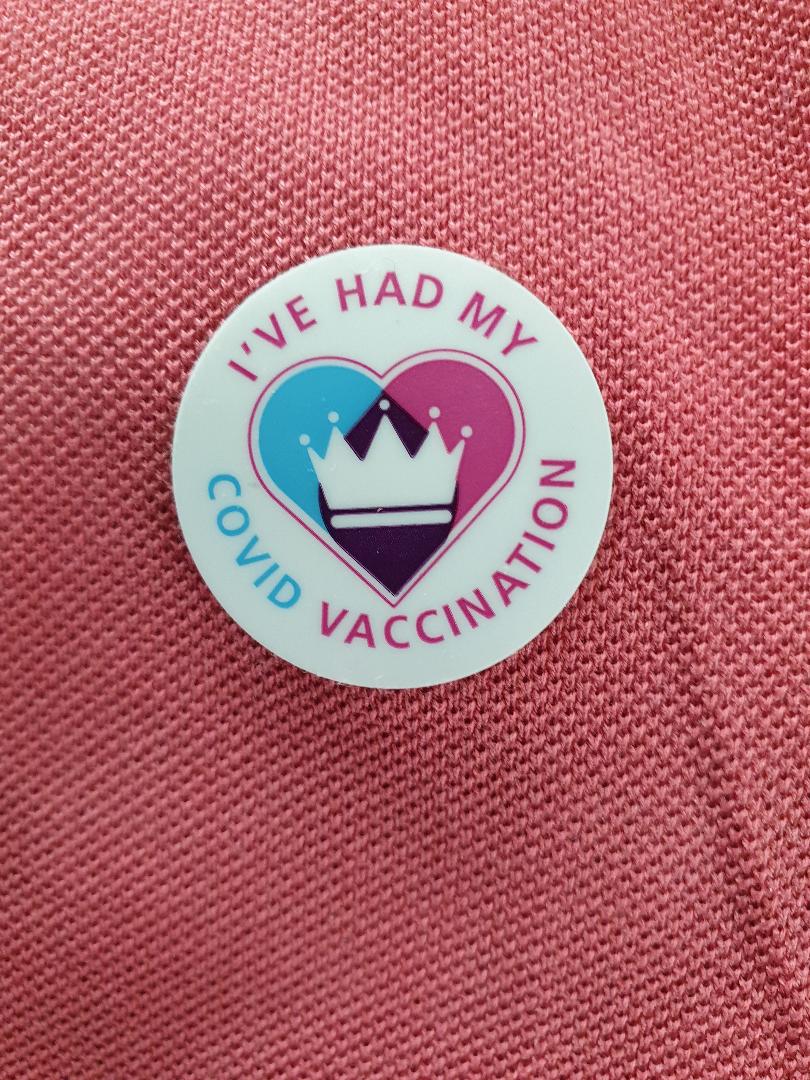 The arrival of vaccines has been a major landmark in the fight against the Covid-19 virus. Members of the University of Hertfordshire
oral history community told the story of how they took up the offer of the jab and of their feelings on receiving it.
Photos were submitted to the virus diary archive to add colour to the narrative.
Thanks to all the diarists — Julie, Laura, Lesley, Rosie, Rukhsana, Andrew, Chris, Henry, Mark, Mike, Peter and Steve.
Click on the soundfiles below to hear a narrative of the 'jab experience'.
Sound Files
Vaccines are Coming!

Booking the Jab

Arriving at the Vaccine Center

At Last the Jab Itself

Second Vaccination

AstraZenica or Pfizer?

Emerging into Normality

The Global Picture
See also here a narrative submitted by Lindsay:
The need for patience until being called up:
I think we were particularly lucky in Cheltenham as we seem to have been ahead of many other parts of this country when it came to the vaccinations. I expected to have to wait a bit after my husband Jeremy (who is now over 70) had his first jab, but I was rather miffed when friends who are younger than me got called up before I did!
The booking process…was it satisfactory?
For both of my jabs I was phoned up at fairly short notice and, needless to say, I was absolutely delighted!
The vaccination venue:
Cheltenham fire station makes an ideal vaccination venue. It's very large and airy and, although, some of the fire engines had been moved outside, one fire engine remained inside, which added to the fun! There was still plenty of space for the three double tents in which the jabs were administered plus the socially-distanced chairs on which to spend the obligatory 15 min. recuperation time. It was a very short walk for us from our house, but for those who came by car there was ample parking space as the fire station is opposite the outdoor swimming pool (not yet open!) which has a very large car park.
How things were organised:
The whole process was very well organised. I was met by someone on the door, armed with hand sanitiser, who directed me to the folks on the computers who booked me in. There was a very short queue after that, so I hardly had to wait at all.
Side-effects and dealing with them:
I was quite prepared to have side-effects since I always react to the flu jab. After both Covid jabs I experienced what I called "vaccinitis" - headache, aching limbs, fatigue, "brain fog" etc. I took paracetamol, gave myself a few "duvet days" and felt that this was a small price to pay if it meant that I wouldn't get full-blown Covid. And, touch wood, the second jab "vaccinitis" hasn't lasted as long as the first. There's a French saying "Il faut souffrir pour la Beauté". I think this should now read "Il faut souffrir pour la Santé"!
The effect on mood following vaccination:
I was in a reasonably good state of mind before I was vaccinated, but I'm feeling even better now - especially as I've also had my hair cut for the first time in 18 weeks! I shall, however, feel better still when the next generation have been immunised, especially as both our sons and our younger daughter-in-law teach in boarding schools.
Changes in lifestyle following vaccination?
We haven't changed our lifestyle significantly since we've been vaccinated, but then our second jabs have coincided with the slow lifting of restrictions.
On the chances of vaccination bringing Covid under control globally:
Whilst I'm really glad that we seem to be getting things under control in the UK, I do worry about the situation elsewhere in the world. Should we be thinking about vaccinating our school children before other countries, such as India, have been able to vaccinate their adult populations?
Also…
Amidst all the doom and gloom a few months ago, I did find Tim Harford's radio programmes (How to Vaccinate the World) very good listening and very reassuring. Little did I think, when this series began last year, that such a large proportion of the UK population would have had their jabs so soon.