Oral History Team
The Oral History Team is led by Senior Research Fellow Andrew Green and works in conjunction with the University's Heritage Hub.
The University of Hertfordshire's award-winning Oral History Team believes that 'Memories Matter'. Every year, students, staff and members of the local community are professionally trained in the arts of interviewing, going on to take part in memory-gathering projects. These preserve amazing stories which are made available in an online archive which is accessed around the world.
Our partners in these projects have included Waitrose, Watford Football Club and the prestigious Society of Radiographers, plus local museums and a choral society! We have preserved the memories of those who worked for the
world-famous de Havilland aircraft company, which was sited on what is now the University's de Havilland Campus. In association with the University of Western Australia, stories were collected of migrants to Australia and their relatives who remained in the UK. A project focused on people entering retirement was featured in a BBC Radio 4 documentary, which won an award from the Royal Historical Society. Refugees and asylum seekers were the subject of a project with partner organisations in Bedford.
Any member of the university can join the Oral History Team. The skills acquired in learning to interview are closely aligned with those needed in any area of academic enquiry. Time and again team members have discovered that they learn to see life in a completely different light as they interact with those they interview.
Overseeing the training is Senior Visiting Research Fellow, Andrew Green, a journalist and BBC broadcaster with more than three decades' experience of interviewing people from all walks of life. He works alongside Research Fellow, Dr Eureka Henrich, whose academic work has embraced many an oral history interview.
Joining the Oral History Team costs…nothing! Come and get some free quality training, then give our projects what time you have. You'll find it immensely satisfying…and it could change your life!
The team also now welcomes members of the local community as interviewers.
In all cases, contact Andrew Green for more information.
Meet the team
Andrew Green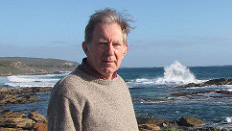 Andrew Green arrived at the University of Hertfordshire with the experience of a long career as a BBC radio presenter and producer, in the course of which he has conducted many thousands of interviews on a vast range of topics. Among his subjects over the years have been two Prime Ministers, two Archbishops of Canterbury, Paul McCartney, Cliff Richard...and World Cup-winning striker, Geoff Hurst. However, one of his greatest pleasures has been hearing extraordinary stories told by ordinary people from many walks of life.
Andrew's role as a Senior Visiting Research Fellow at UH involves him firstly in training students, staff and local community members in interview techniques. That expertise has then been applied in a range of UH oral history projects, from gathering memories of one-time employees of the de Havilland aircraft business and supporters of Stevenage Football Club, to interviews with UH international students - the WorldStory project.
Full-Circle, an oral history exercise run in partnership with the University of Western Australia, gathered memories of those who have migrated to Western Australia and from their relatives remaining in the UK. Starting Again, a study of retirement, featured in a BBC Radio 4 documentary, which won a Royal Historical Society award.
More recently, Andrew has overseen Oral History Team projects involving such partners as Waitrose, Watford Football Club, Hertford Choral Society and the Society of Radiographers.
Anne Murphy
Anne Murphy is Professor of History and Dean of the School of Humanities. She has been a member of the Oral History team since 2011.
Anne is interested in how stories are told and preserved. As an eighteenth-century historian who spends most of her time working with written sources, she really enjoys being able to meet and talk to the people who get involved in the team's oral history projects.
Eureka Henrich
Eureka Henrich is a Research Fellow in Conflict, Memory and Legacy in the History Team at the University of Hertfordshire. Her research is in the areas of migration and health, particularly in the 20th century Australian context. Eureka is interested in how migration is represented and understood in public life, and in how people remember and narrate life stories which span different places, countries and continents. She joined the Oral History team in 2018 and is looking forward to meeting new people and listening to their stories.
Jenny Dart
Jenny Dart joined the Oral History Team in 2017. Jenny is currently undertaking postgraduate study within the History department, with a specific interest in women's experiences during the inter-war years. She is using women's magazines as a source in her studies and finds the opportunity to talk to people and capture their stories in person fascinating.
Jenny is working as the Research Assistant within the School of Humanities and overseeing the various on-going projects within the school and the Heritage Hub. Jenny is also responsible for managing and updating the growing archive of recordings on the website.
Andy Smith
Andy Smith joined the Oral History Team in late 2015 as an interviewer on the Full Circle Project. Andy has a broad interest in heritage, particularly in relation to place making and place attachment where oral histories can be an important tool in finding out how place is experienced and valued.
Andy was working as the Research Assistant within the School of Humanities and overseeing the various on-going projects within the school and the Heritage Hub. He has since moved on to become a Lecturer in Life and Medical Science.
Meet some of our interviewers
Georgia Hargreaves

Georgia Hargreaves is a Level 5 student studying Creative Writing & History. She's an avid reader and enjoys writing fiction and non-fiction, with a particular interest in poetry. She joined the Oral History Team because she loves listening to peoples' stories and uncovering the individuals' connections to the past. Starting Again was her first project and she found the experience incredibly insightful and thought-provoking. She hopes to continue with more projects in the future.

Luke Montgomery

Luke Montgomery is a first-year student studying English Literature, Creative writing and Film. Luke has been mostly interested in the opportunity to allow others to express themselves and their memories in a way most don't have access to. He enjoys being able to meet a variety of people and being a part of the process that allows them to tell their stories.

Ceri Houlbrook

Ceri, an early career researcher in the History group has a strong interest in Oral histories at it overlaps with her research. "I'm primarily interested in contemporary folklore, ritual and intangible cultural heritage. So a huge part of my research involves interviewing people, gathering folktales and finding out why they participate in certain customs."

Joshua Draper

Josh is a first-year student at the University of Hertfordshire and is currently studying History, Public History and American Studies. He has been a member of the Oral History team since September 2016.

Josh's passion for youth work through volunteering for St. John Ambulance and working part-time at a school encourages him to see how people's lives are shaped by the world around them, and how projects, such as the ones the Oral History Team participates in, bring people together through telling stories. He has had previous experience with the BBC Schools Report Project, creating a 10-minute film interviewing a wide range of people, such as professional karate players and esteemed basketball coaches.

Josh looks forward to sharing his passion with the Oral History project by co-ordinating the next exciting project, WorldStory.

Carl Tosner

Carl is an undergraduate student studying History, Public History, and English Language Teaching. He joined the Oral History team shortly after joining the University in 2016.

"Before joining UH I worked for 29 years in the financial markets of the City of London. Having witnessed and been directly affected by some of the biggest events of recent times, I decided that it was time to study the causes in greater depth and oral history gives the greatest insight into peoples' feelings".

"Weekends I am usually found on my allotment, or standing on a rugby (supporter) or football (coach) touchline".

Bret Facey

Bret Facey is studying for a joint degree in both history and journalism.

Bret finds it very interesting listening to story's and recollections of people's past and believes it is essential to record these memory's for the benefit of future generations.

Sammy Sturgess

Sammy is a mature third-year student at the University of Hertfordshire who is studying History and Spanish. She has been with the Oral History Team since September 2015. Sammy has a passion for communication, social change and telling of unheard histories, which is what drew her to the Oral History Team.

Sammy is looking forward to graduation and embarking upon further study in History and Gender Studies. She is a keen writer and is editor of her own blog - The Hard Stuff Blog - which she uses as platform to evoke conversation surrounding difficult or controversial issues.

Furthermore, Sammy is using her new skills as an Oral Historian to develop her own project in conjunction with artist Mark Neville to raise awareness for mental health issues in the military. As a former member of the Royal Air Force this is an issue close to her heart.

Emma Battell Lowman

Dr Emma Battell Lowman is Lecturer in the History of the Americas and joined the University of Hertfordshire and the Oral History team in 2016. Emma's research on settler colonialism and decolonisation in North America is grounded in work with stories and narratives and she agrees with Thomas King that "the truth about stories, is that's all we are" (2008).

Laura de Haan

Laura de Haan studies English Language & Communication with Journalism at the University of Hertfordshire. She joined the Oral History team in September 2015.

She particularly likes being able to preserve stories that otherwise would have been lost. In her own words: "It is a great opportunity to be able to meet new people and record their stories, knowing that you can contribute to an ever-growing archive that can be used by historians, relatives and many others."

Laura looks forward to taking part in more Oral History projects to help more people tell their story.

Fabian Hiscock

After a career in the Royal Navy and in industry, Fabian took the chance to develop his interest in the history of the waterways into a research study of western Hertfordshire where he now lives. The Oral History projects attract him because so many of his local and boating contacts have their own stories to tell: so he's been happy to join the team and get involved in the wider work.
Insights from the interviewers
Find out what it's like to be part of the Oral History team by reading one of the team's blogs.