Oral History Team
The Oral History Team is led by Senior Research Fellow Andrew Green and co-ordinated by Dr Leanne Calvert. The team works in conjunction with the University's Heritage Hub.
The University of Hertfordshire's award-winning Oral History Team believes that 'Memories Matter'. Every year, students, staff and members of the local community are professionally trained in the arts of interviewing, going on to take part in memory-gathering projects. These preserve amazing stories which are made available in an online archive which is accessed around the world.
Our partners in these projects have included Waitrose, Watford Football Club and the prestigious Society of Radiographers, plus local museums and a choral society! We have preserved the memories of those who worked for the world-famous de Havilland aircraft company, which was sited on what is now the University's de Havilland Campus. In association with the University of Western Australia, stories were collected of migrants to Australia and their relatives who remained in the UK. A project focused on people entering retirement was featured in a BBC Radio 4 documentary, which won an award from the Royal Historical Society. Refugees and asylum seekers were the subject of a project with partner organisations in Bedford. Currently team members are recording their own audio diaries and compiling a photographic archive as part of our Virus Diaries project, which began shortly before the UK lockdown in March 2020.
Any member of the university can join the Oral History Team. The skills acquired in learning to interview are closely aligned with those needed in any area of academic enquiry. Time and again team members have discovered that they learn to see life in a completely different light as they interact with those they interview.
Overseeing the training is Senior Visiting Research Fellow, Andrew Green, a journalist and BBC broadcaster with more than three decades' experience of interviewing people from all walks of life.
Joining the Oral History Team costs…nothing! Come and get some free quality training, then give our projects what time you have. You'll find it immensely satisfying…and it could change your life!
The team also welcomes members of the local community as interviewers.
Andrew Green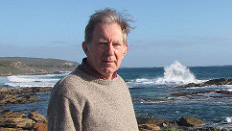 Andrew Green arrived at the University of Hertfordshire with the experience of a long career as a BBC radio presenter and producer, in the course of which he has conducted many thousands of interviews on a vast range of topics. Among his subjects over the years have been two Prime Ministers, two Archbishops of Canterbury, Paul McCartney, Cliff Richard...and World Cup-winning striker, Geoff Hurst. However, one of his greatest pleasures has been hearing extraordinary stories told by ordinary people from many walks of life.
Andrew's role as a Senior Visiting Research Fellow at UH involves him firstly in training students, staff and local community members in interview techniques. That expertise has then been applied in a range of UH oral history projects, from gathering memories of one-time employees of the de Havilland aircraft business and supporters of Stevenage Football Club, to interviews with UH international students - the WorldStory project.
Full-Circle, an oral history exercise run in partnership with the University of Western Australia, gathered memories of those who have migrated to Western Australia and from their relatives remaining in the UK. Starting Again, a study of retirement, featured in a BBC Radio 4 documentary, which won a Royal Historical Society award.
More recently, Andrew has overseen Oral History Team projects involving such partners as Waitrose, Watford Football Club, Hertford Choral Society and the Society of Radiographers.
Insights from the interviewers
Find out what it's like to be part of the Oral History team by reading one of the team's blogs