Welcome to your alumni community!
Congratulations!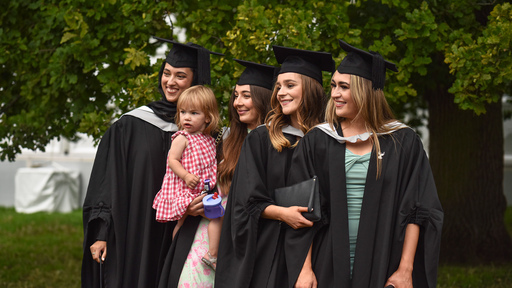 Congratulations on achieving your award from the University of Hertfordshire! You are now part of our global alumni community of over 270,000 people and can stay connected to the University in a number of ways, including accessing exclusive benefits, speaking to prospective and current students, and attending careers workshops and networking events.
What does alumni mean?
Alumni is the term used to refer to our entire community of former students. We bring together everyone that has ever received an award from the University of Hertfordshire or its predecessors (Hatfield Technical College, Hatfield Polytechnic etc), and partner and consortium colleges. No matter where you studied, or when, we are here to support you in the next stage of your journey.
Supporting you beyond University
The best way to access resources and benefits is to register on our Alumni Portal. Through the portal you can update your contact details, stay connected with us and access the following benefits;
An exclusive 20% alumni discount on postgraduate courses (T&Cs apply)
Up to 20% off membership to Hertfordshire Sports Village and on UH Arts bookings
Invitations to exclusive graduate events, campus and School reunions, and professional networking events
The latest news through the alumni newsletter and social media channels
The Careers and Employment Service offer free careers support and free access to LinkedIn Learning for up to four years after graduation, so do register on the new careers platform Handshake to find out more.

Stay connected
Want to stay involved with University life? From volunteering at open days to delivering inspiring and educational talks to current students, there are many ways you can stay connected.
We want to hear all about life after Herts and your journey as you start to map out your career. Our current students would love to hear how you have benefited from your studies, so please share your experiences to inspire others.
You can also check out our top tips for preparing for life after graduation.
Once again, welcome to our alumni community – we are delighted to have you on board!
Sarah, Caroline & John
Contact your Alumni Relations Team: alumni@herts.ac.uk