Jordan Murtagh
Meet Jordan. Driven by a passion for science and technology, he decided to move from Ireland to study radiography at Herts.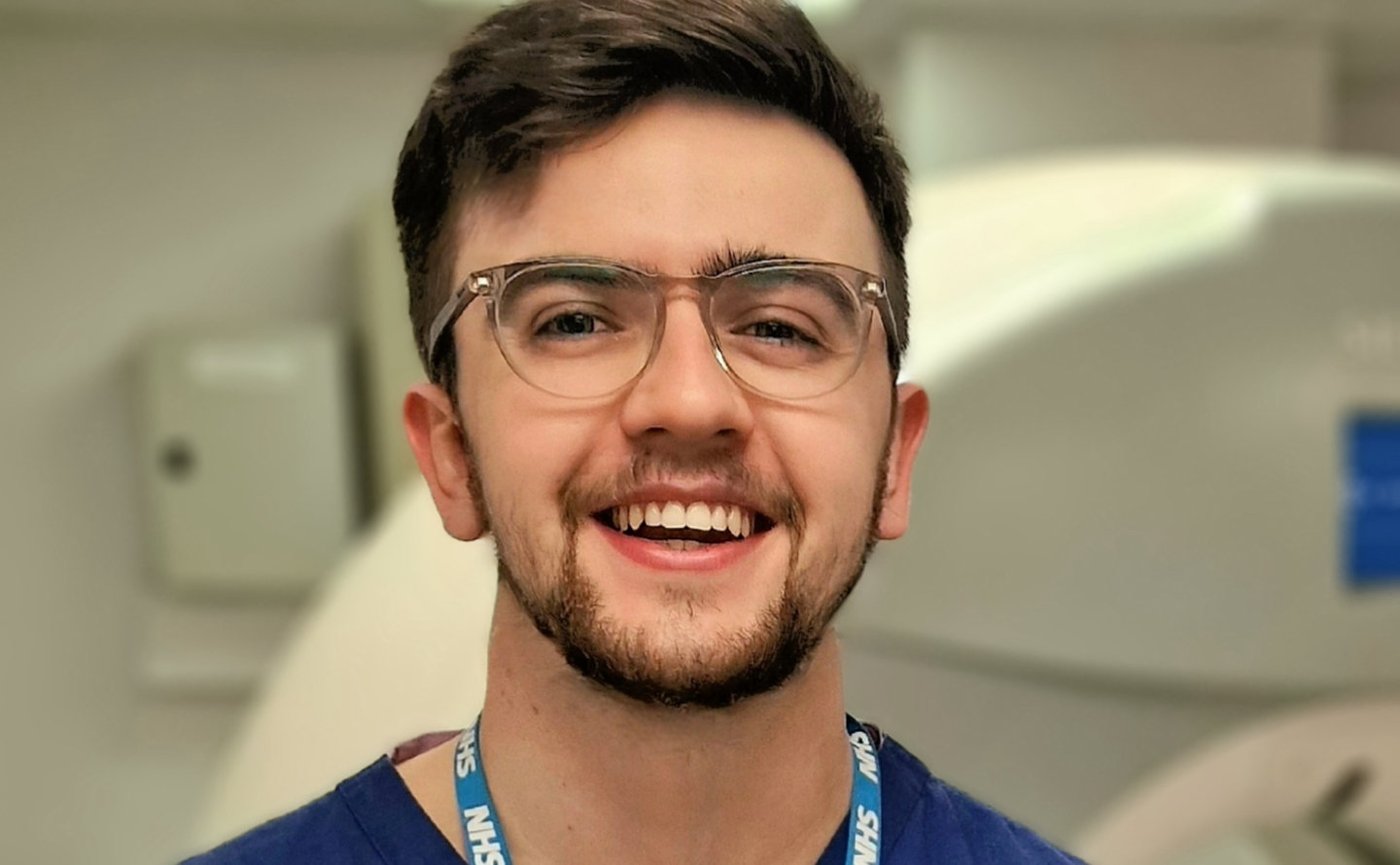 Finding his passion
Jordan had a keen interest in science and technology at school, and after doing work experience at a hospital in his native Ireland he discovered that radiography was perfect for him. His next step was to choose which university he wanted to go to.
Jordan explains, 'I had several options. I could have stayed in Ireland, but I saw the BSc (Hons) Diagnostic Radiography and Imaging course at Herts and was keen on it. I attended an open day and an interview, and my first experience was positive. The staff made me feel at home and everyone was welcoming. Current students were also at the open day to answer any questions I had, and we were given a tour of the facilities which are great.'
As an international student, the University's proximity to London and its airports was important to Jordan, as it allowed him to travel back to Ireland easily to visit family and friends.
Immersing yourself
Jordan had a fantastic time at Herts, which he credits to his lecturers and friends he made along the way. Jordan says, 'My lecturers made learning enjoyable and taught us in different ways. There were group exercises, image interpretation workshops, and lectures – and you were always encouraged to get involved in learning activities.
'I went on placement too and the structure of it was great - it prepared me well for clinical practice as a qualified radiographer. I had a lecturer who would often check in to see if I was doing all right and I was assigned a clinical coordinator at the hospital who I could always rely on for support.'
Jordan immersed himself more in extracurricular activities during his second year and started playing rugby at Herts. He also frequented the gym and pool at Hertfordshire Sports Village on the de Havilland campus. Jordan adds, 'Getting involved in your course or a club makes such a difference. I now live in the UK and many of my friends here are Herts graduates too. Because Herts is a campus-based university, it's easy to make friends and meet new people.
'This is true even in an academic sense. I will always remember graduating and being told by a lecturer that I was now their colleague, which added to the huge sense of pride I had completing the course.'
An exciting future in radiography
Jordan is now a CT Radiographer at the Bristol Royal Infirmary. He says that the future of his profession is exciting, and he is looking forward to seeing how artificial intelligence will improve treatments for patients in the future.
His advice to Herts students and soon-to-be graduates is to, 'Be curious. Don't be afraid to ask questions or get something wrong. Making mistakes is often where we learn the most. And most importantly, get involved and immerse yourself in your course and the student experience. Taking the initial step is difficult, but you will thank yourself afterwards.'