Starting Again: A Study of Retirement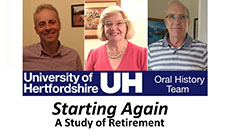 Starting Again is an oral history project that invited people across the UK to reflect on their retirement: looking back over their careers and forward to the years ahead. Interviewees talk about their careers and the changes they saw over the course of their working lives, how they prepared for their impending retirement and their plans, hopes and fears for the future.
Instant Oral Histories
All twenty interviews were collected over a three day period at the end of October 2016 with members of the Oral History team travelling across the UK from the campus to North London or to North Wales by bus, car, taxi, coach, train and tube.
This technique of recording a number of interviews in a short burst was used with previous Oral History projects at the University including Stevenage Boro' Memories and South Hatfield Memories. Using this technique can create a sense of community among both interviewers and interviewees and brings a unique energy to projects we undertake.
A wide audience
Many of the recordings were featured as part of a BBC Radio 4 programme exploring stories and feelings of recent retirees that was broadcast on Saturday 17 December 2016.
Public History Awards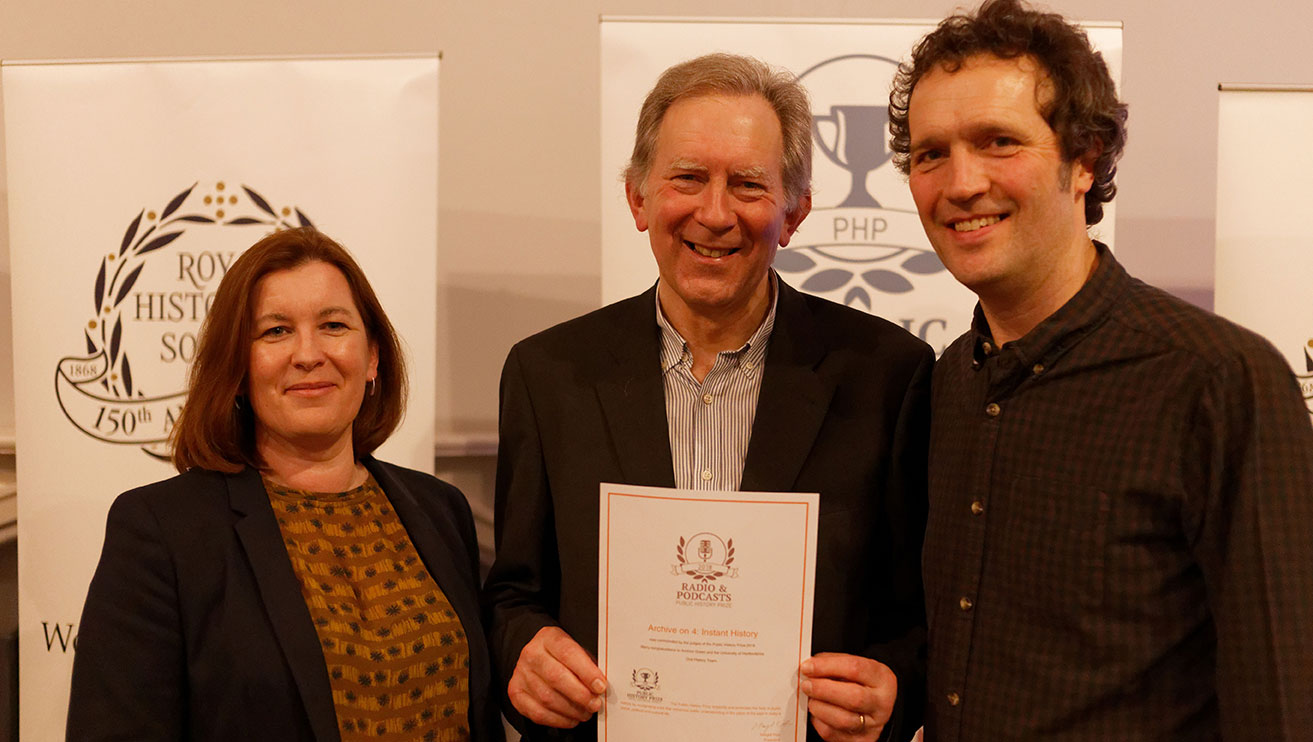 Andrew Green and the Oral History Team were proud to be commended by the judges in the 2018 Royal Historical Society Public History Awards. The award, in the Radio and Podcasts category, recognised the collaborative work between staff and students on the oral documentary Instant History.
Find out more
You can access the full interviews within the Oral History Archive.