Handmade Heritage, Three Rivers District Council

About Handmade Heritage, Three Rivers District Council
Handmade Heritage is a project partially funded by Heritage Lottery Fund and carried out within Arts Development at Three Rivers District Council.
The aim of the project is to enable residents to discover, share and celebrate the rich heritage of Abbots Langley and Leavesden Country Park, which has been home to significant occupants and industries: Leavesden Asylum and Hospitals, Leavesden Aerodrome, Rolls Royce and Warner Bros. Studios.
With many of these sites focussing on manufacturing and production, creativity and the 'handmade' were placed at the heart of this project. Local primary schools and community groups worked with historical societies, museums and archive services to learn more about the rich heritage of the area, before creating varied artworks with visual artists in response to what they had learned. These outcomes were shared and celebrated at a Handmade Heritage Day in Leavesden Country Park on Saturday 6th May 2017.
An additional branch to this project was realising the importance of capturing the stories and memories of local people who have strong links to the park and its former industries, to ensure they are preserved for the future generations. The Heritage Hub kindly supported this part of the project by providing Oral History training for volunteers and partners, so without them this would not have been possible.
The poignant and detailed recordings will form part of the Council's heritage archive and the vision is to continue reaching out to the local community, to unearth more fascinating stories in the future.
Capturing the stories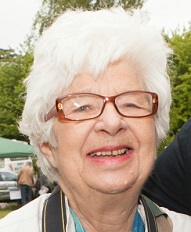 The oral histories recorded include a conversation with Eve Durtnall, an Abbots Langley resident for many years and fondly referred to as the village photographer.
Eve captured photographs of the village itself and everyday life.
She attended local events and ceremonies and, significantly, she took hundreds of photographs within Leavesden Hospitals, where she volunteered her time as a member of the British Red Cross.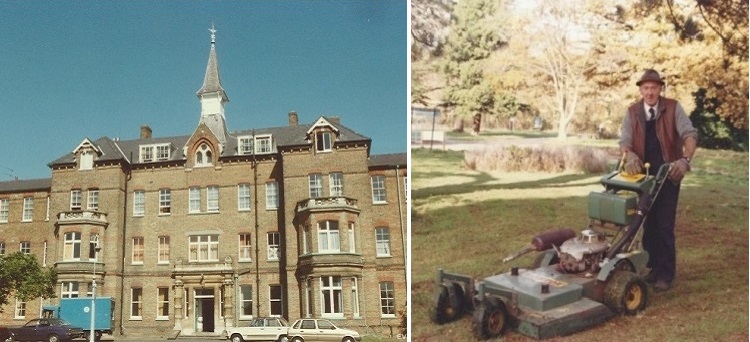 Taken mainly in the 1980s, the images provide a unique insight into the hospital and its surroundings as well as some of the patients who lived there. In partnership with a representative from Abbots Langley Local History Society, an extract of her entire collection is currently being digitised for future archive use and public access.

Richard Riding is co-author of 'Leavesden Aerodrome, From Halifaxes to Hogwarts', a thoroughly researched publication which presents notable events and personalities associated with the site, as well as a fascinating collection of photographs, most of which were taken in the 1940s.
Richard's passion for the subject stemmed from his own experiences of visiting the Aerodrome as a child, when his father E.J. Riding, an Aeronautical Inspector, would take him to see his place of work.
'I remember the exciting harmonic strains of Rolls-Royce Merlin engines being run up prior to flight testing; it is a sound that evoked a deep sense of nostalgia even to this day.'
As an adult Richard returned to the Aerodrome to do some local flying, experiencing pilot controlled flights in Alon A-2 Aircoupes, AA-1 Yankees and Bell 206B Jet Rangers, before its final and poignant closure in 1994.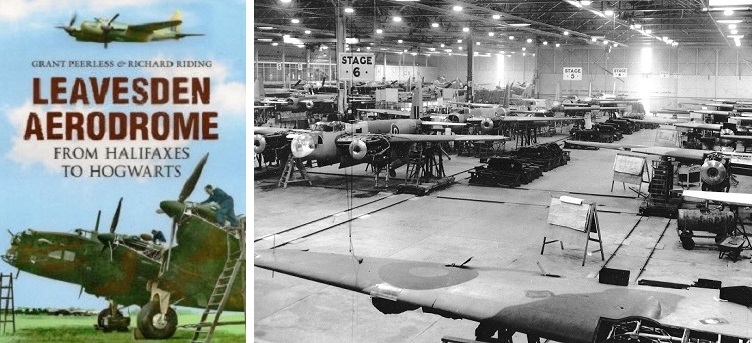 The histories gathered so far conclude with a lively discussion with Betty Lambert, now 91, who relives her experiences of working in Leavesden Aerodrome during WWII.
She was directed by the National Service Officer in the Labour Exchange to work for London Aircraft Production, who were based at the Leavesden site where the Halifax Bomber engines were produced.
As a 16 year old, Betty began her time there training as a secretary and typist, working for the Ratefixer who dictated the time rate for engineers work to be carried out. She would accompany him in the fuselage where she made notes and produced reports based on his conclusions.
'I saw the bare bones of the middle of a bomber, but there were no seats or anything like that, just the fuselage in its raw state.'
When asked if she enjoyed her time there, she replied 'Loved it, loved everything about it, it was a very, very happy place to work!'
Find out more
You can access the summaries recordings and full transcripts of the interviewees in the Oral History Archive