BEEE Creative #TAG Memories of Play
In the autumn of 2020, members of the University of Hertfordshire Oral History Team were privileged to play a role in an arts project put together by the BEEE Creative organisation, which works across Bedfordshire and Hertfordshire. BEEE Creative's 2020 #TAG intergenerational dance programme linked up the Hertfordshire districts of Dacorum, Watford and Three Rivers — as part of the county's Year of Culture. The focus of a range of dance, film, art, photography and oral history dimensions to #TAG was on the idea of PLAY.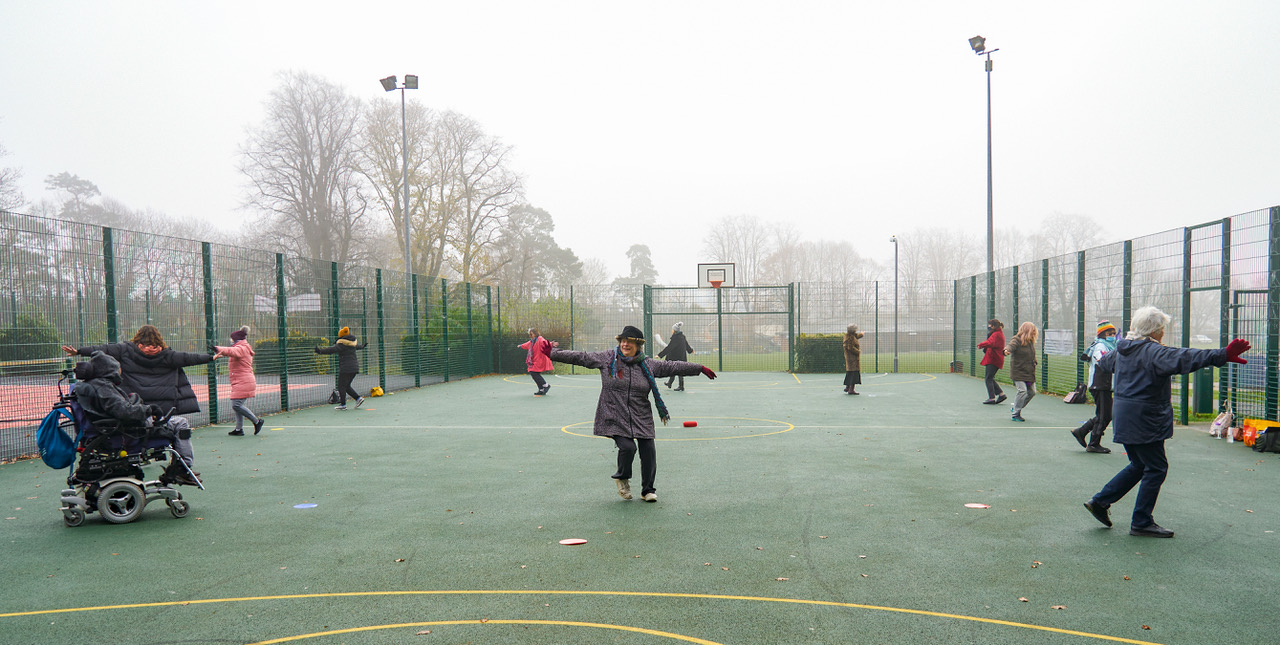 Oral history team members Liz Currie, Eureka Henrich, Frances Green, Fabian Hiscock and Andrew Green interviewed a string of people taking part in the dance programme. What did they remember of the importance of play in their childhoods? How can adults maintain the notion of play in their lives? There were plenty of fascinating and amusing answers to those questions…with many valuable insights and observations along the way.
The oral history team would like to thank BEEE Creative's Carrie Washington and Hannah Delaney for offering the chance to take part in #TAG. Not forgetting our gratitude to the interviewees who contributed their memories and thoughts so willingly and magically. The interviews can be accessed on this page, along with three assemblages of memorable clips.
---
Participants
The photographer to credit is Simon Richardson
Interviews
Listen to the full recordings by the BEEE Creative team which were made to capture memories of play.
Annette Kendall

Brenda Evans

Claire Andrew

David Richardson

Janet Stupples

Marijah Butcher

Sue Cook
Podcasts
Listen to this three episode UHOH BEEE Creative Podcast.
Episode 1

Episode 2

Episode 3