Coming soon
Books to explore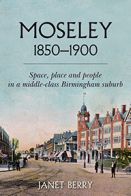 Author: Janet Berry
Format: Paperback
By the first decades of the twentieth century Moseley had become part of the metropolis of Birmingham. This engaging account of the process from village to fully integrated suburb will be of particular interest to urban historians.
Price: £16.99 (free postage)
Coming soon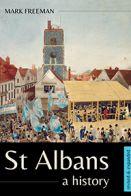 Author: Mark Freeman
Format: Paperback
Mark Freeman's classic history of St Albans, first published in 2008, has been substantially rewritten by the author and brought fully up to date, making it an invaluable guide to more than two thousand years of St Albans's history.
Price: £19.99
Coming soon