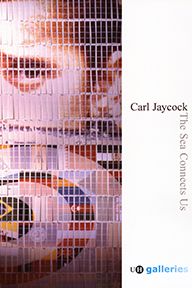 About the book
Carl Jaycock's work explores cultural identity, its roots and shifting boundaries in today's society.
Having lived in South East Asia, Jaycock has had the opportunity to see British history from a South East Asian perspective, the legacy of which still reverberates through the culture especially in everyday language.
Developing his work, his focus has shifted to broader issues of ethnic origin and cultural identity in an increasingly interconnected global world.
Jaycock extensively explores the creative use of paper and the myriad of digital processes and manipulation it can be put through to convey the issues in his work.
ISBN: 978-1-898543-83-1 Format: Paperback, 24pp Published: Jan 2004
Any questions
Contact us at UH Press if you have any queries or would like to find out more about this book.