Examinations in 2021: update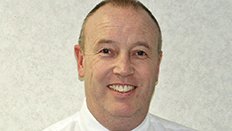 By CIEA Vice Chair Mick Walker
The context
All students in the UK missed a substantial block of face-to-face teaching during the national lockdown in Spring 2020. Since the full return to schooling in September, the impact of more localised isolation measures have resulted in some schools and students being impacted more than others either by the greater frequency of isolation or the lack of access to communication technology: this has resulted in increasing concerns about the loss of equity and fairness as students up and down the country are being affected by the pandemic in different ways. Recent events suggest that further disruption throughout this academic year is highly likely.
There is also a need to recognise that the awards in 2020 were not moderated by the comparable outcomes approach used by Ofqual and the other regulatory authorities to control grade inflation: this will have wider implications for setting and maintaining standards in 2021 if the system is to be fair and equitable across cohorts from different years.
The different administrations in the UK are responding in different ways. Some of this reflects the different regimes of high stakes assessments found in the four countries. And it has to be recognised that the governments, regulators, examination boards, and schools and colleges face some very difficult decisions. Given the continued impact of Covid-19, any arrangements at this time are more than likely to be sub-optimal. At the best of times, any approach to educational assessments falls below perfection.
However, one thing that seems to be generally agreed is that decisions about arrangements for awarding qualifications in 2021 need to be made as soon as soon as possible, as does recognition that the situation is likely to remain fluid for the foreseeable future. The interests of all students (past and present) need to be protected, but so does the integrity of the system.
In light of the English government's intention to hold examinations in 2021 albeit three weeks later than originally planned, the CIEA was a joint signatory to a letter sent to The Rt Hon Gavin Williamson (Secretary of State for Education) dated the 21st September that called for urgent action to prepare for the increasing possibility that examinations and tests in 2021 will be disrupted by the Covid-19 pandemic. The letter, signed by Dame Alison Peacock of the Chartered College of Teaching and Sir John Dunford, a former chair of the CIEA, offered a series of constructive ways in which the government could develop strategies to award grades in 2021 if the minister's plan to run examinations faltered.
What do arrangements for 2021 look like thus far?
On the 12th of October, the Secretary of State for England confirmed the government's intention to run examinations but that the government: "….will engage widely with the sector over the next 6 weeks to identify any risks to exams at a national, local, and individual student level, and consider measures needed to address any potential disruption".
Education Secretary Gavin Williamson said: "Fairness to pupils is my priority, and will continue to be at the forefront of every decision we take in the lead up to exams next summer. Exams are the fairest way of judging a student's performance so they will go ahead, underpinned by contingency measures developed in partnership with the sector".1
The government has promised to publish more detail in the autumn to provide assurance to candidates that they will be treated fairly in 2021.
However, at the time of writing, the Secretary of State has not replied to the CIEA, CCT and Sir John Dunford letter in any way.
Events seem to be moving with more pace in the rest of the United Kingdom. We have already seen the suspension of the National 5 examinations in Scotland (roughly equivalent to the GCSE examination) with the Education Secretary John Swinney stating on the 7th October that the reliance on running a full set of examinations in 2021 is "too big a risk". Pupils will instead be judged on "…teacher judgement supported by assessment".2 assessed through coursework marked by teachers. However, Higher and Advanced Higher externally assessed exams, including the completion of coursework where appropriate, will remain as planned.
This has been supported by a statement from Fiona Robertson, Chief Executive of SQA and Scotland's Chief Examining Officer who has stated that the SQA will work with schools and colleges on the quality assurance of their learners' work; "…including sampling work and feeding back to teachers and lecturers to ensure standards are maintained".3
The SQA is also; "…continuing to engage directly with the system on contingency arrangements for the Higher and Advanced Higher exams, should the current position change in the coming months. We are currently speaking with more than 450 staff from schools, colleges, and local authorities, to help us collaboratively develop appropriate contingencies. We are also speaking with parent, carer, and learner representatives to ensure their views are heard."
More recently, the Independent Review established in Wales to review the 2020 arrangements to award grades and considerations for summer 2021 published its interim report recommending that in 2021 "…qualifications should be awarded on the basis of robust and moderated assessments undertaken by the learner's educational setting and not through an exam series". 4 In making their recommendations, the Review recognises concerns over unintentional bias, but notes that "…best practice can be shared and there is capacity in the system to deliver the best outcomes for all young people". Further concerns regarding the capacity of teachers at this present time but note: "The overwhelming feedback we have received from the profession however is that they are ready and willing to engage in this assessment. They recognise the need for professional development and learning and are ready to draw on and learn from the expertise of many in the schools and colleges sector with experience in non-examination assessments as well as from those staff who are also examiners". However, the interim report notes that an early decision by ministers will be required to provide more time to develop a moderated centre-based assessment process than was possible in 2020.
The Independent Review interim report coincides with the publication of advice provided by Qualifications Wales (QW) contained in a letter to Education Minister Kirsty Williams.5
Fairness and equity are again key considerations in QW's advice, but the approach differs. "Qualifications Wales is recommending that external assessments be retained for GCSEs, AS and A levels next summer, but that there should be no timetabled exams except for A levels".6 The proposals provide schools and colleges with the flexibility to administer the centrally produced examinations in 'windows of opportunity". For A levels, in addition to coursework and set tasks, learners would need to sit one exam per subject – but with a backup opportunity to take the exam if the pupil is ill or is self-isolating.
Qualifications Wales has identified this as the best way forward for the following reasons.
It ensures all learners are treated fairly;
Gives certainty about what will happen next year (and removes the need for alternative contingencies);
Is manageable and minimises disruption to teaching and learning;
Gives schools and colleges control over where and when learners are assessed;
Provides consistency across schools and colleges
It uses questions similar to those already used in exams;
Offers learners and centres a clear basis on which to appeal results.
Qualifications Wales has also confirmed that it is working on plans with regulators in England and Northern Ireland for how vocational qualifications serving the three nations will be awarded next year.
In Northern Ireland A-level, AS and GCSE exams will start one week later in 2021 but will still finish by 30 June. However, schools have been told to keep evidence of pupils' progress in case it is needed as part of contingency arrangements. Education Minister Peter Weir has also decided on changes to what is taught in some subjects, mainly at GCSE.
In letters to schools and to pupils and parents about exams in 2021, Mr Weir said it was his priority to; "…ensure public examinations go ahead, if at all possible".7
The minister has also requested that the CCEA ask schools to teach syllabus content in a particular order. "This means that in the event of further significant disruption due to the wider public health context, students have covered broadly similar content".
As a further contingency, the minister reminded schools of the importance of retaining portfolios of evidence of pupils' work as; "…the public health situation is extremely fluid and that there may be further significant disruption as the year progresses".
What does all this mean?
Clearly there is greater acceptance that examinations in summer 2021 are likely to be disrupted. Further, there is growing appreciation that students in different parts of the United Kingdom are experiencing different levels of interruption to their learning or having open access to distance learning platforms – and not just by country but by locality or by school. This raises real concerns over equity and fairness. External summative examinations can only show what a student knows and understands on a particular day against a sample of the syllabus. It has to be recognised that summative assessments cannot be fairly adjusted to make up for differential learning loss.
Scotland, Wales and Northern Ireland have already presented contingency plans – a so called 'plan B' – but England is yet to set out its position on back-up plans. As noted by other governments, timely decisions are vital if we are to be in a better position than the one we faced in 2020 and the longer the delay, the less time schools and colleges will have to prepare.
It is also clear that there is no consensus of approach across the United Kingdom. The various approaches present a patchwork of arrangements, all with undoubted good intention, but varying strengths and weakness. It is understandable that governments want to run timetabled examinations, but the model of using summative assessments based on a set syllabus cannot compensate for or identify losses in learning opportunities. This is something that delaying the timetable cannot cover and if anything may inadvertently give even further advantage to those who actually gain more study time rather than make up for lost time. This suggests the need for more localised assessments, but with external support and robust quality assurance if the system is to hold public confidence.
Over time, the role of teachers in high stakes assessments has reduced as has the level of required expertise and quality assurance procedures. Whilst it has to be accepted that contingencies for 2021 will present a stopgap, there is a glaring need to improve teachers' assessment knowledge and understanding, put in place a more robust system of quality assurance and thereby create greater trust in the teaching profession if we are to see longer-term change. However, this will require professional development and research evidence to show what works.
Then there is the elephant in the room; how will standards be set in 2021? The powers that be have remained silent on this so far.
Notes