A look at T Levels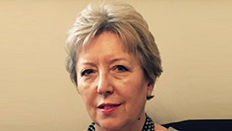 By Dr Joanna Goodman, CIEA Trustee
Having worked on developing the content of T Levels in Education and Childcare, I explain these new vocational qualifications.
What are they?
T Levels are new technical qualifications. They are designed as two-year courses to offer young people aged 16 to 18 a technical alternative to A levels to prepare them for a skilled job or further study. In the UK, unlike in some other countries, for example, Germany, vocational or technical qualifications are largely undervalued and, up till now, have had a variable record of adequately preparing young people for successful employability. To remain competitive, all economies require a skilled workforce with the capacity to learn and develop in order to keep up with the changing demands and technological advancements. It is therefore crucial that young people have the opportunity to pursue different high quality routes that lead to secure employment. Lord Sainsbury, Chairman of the Independent Panel on Technical Education, concluded:
For too long the only educational opportunity that many young people have had is to take technical qualifications that fail to equip them with the knowledge and skills that employers value, and that are needed to progress to higher technical education.
The department for Education (DfE) states that T Levels will provide a combination of:
technical knowledge and practical skills specific to their chosen industry or occupation;
a career-specific industry placement of at least 45 days;
relevant English, mathematics and digital skills;
common workplace skills.
When will they start?
This year, we have seen a slight drop in university applications, which signals a greater need for diversification of qualifications at 16 plus. Therefore it seems the time is right to introduce new technical qualifications, T Levels, developed by industry experts and focused on extending theoretical knowledge as well as job-specific skills and behaviours. T Levels in Education and Childcare, alongside two other T Levels in construction and digital fields, will commence in September 2020. From the perspective of education, it is encouraging to see the priority given to developing these technical qualifications in the areas of education and childcare. To ensure the best start for all children, highly skilled workforce is essential. The quality of early years education has an enormous impact on later educational outcomes. It is therefore crucial that appropriately qualified staff work with young children.
How will they work with other post-16 choices?
T Levels will be one of three main options at the age of 16 alongside:
A levels for young people who wish to continue with academic education:
apprenticeships for those who wish to learn a specific occupation 'on the job'.
On completion of T levels, students will be able to progress to:
a skilled occupation;
higher or degree level apprenticeships;
higher level technical study, including higher education.
How are they being developed?
The first T levels are being developed collaboratively by DfE, employers and education providers, with support from the Institute for Apprenticeships (IfA).
A procurement exercise is in progress to identify awarding bodies for T Levels that will develop assessments for the core and occupational specialisms of the first three T Levels.
Outlining the content of the programmes for T Levels, the panels of experts were primarily concerned with developing high quality, robust content that would provide the right level of challenge. Specifically, content focused on the right knowledge, behaviour and skills valued by employers in different educational settings, as in Education and Childcare T levels, - from birth, through early years to working with older pupils and young adults. Creating content to suit different specific demands, for example, for successful employability within the early years foundation stage (EYFS), and the core content relevant to employability within all educational establishment in the role of teaching assistants or learning mentors, have been some of the challenges faced by panel members.
Research evidence indicates that the quality of early start in education, in particular in Reception year (age 4/5), shapes the quality of future academic achievement and has an impact on later examination results. It is therefore key that staff who work with young children have adequate qualifications. It is equally important that all employees possess skills, which are desired by their employers, thus leading to their successful employability or further studies in extending their qualifications.
T Levels structure and range
digital;
construction;
health and science;
engineering and manufacturing;
legal, finance and accounting;
business and administration;
creative ad design;
catering and hospitality;
agriculture and environment.
The study programmes consist of three elements:
core theories, concepts and workplace skills specific to the chosen occupation;
specialist skills relevant to particular occupations;
an industry placements of at least 45 working days.
Personal perspective
Having been involved with developing T Levels in Education and Childcare, I feel that these qualifications will provide a real opportunity for young people at 16 plus to pursue technical education specific to their chosen career. Whilst there is academic value in studying for a higher education degree, this is becoming a costly option. Additionally, many young people study subjects with little relevance to their future employment, while many jobs do not require a degree level education. I believe that high quality technical qualifications can offer a more suitable preparation for specific jobs, and this is why I embraced the opportunity to be involved with shaping these new technical qualifications. In support of T Levels, Sir Gerry Berragan, Chief Executive, Institute for Apprenticeships said: T Levels signal a real change in the qualifications landscape – offering school leavers an alternative to a purely academic route.
I am optimistic about these new technical qualifications. They have been developed by industry experts and in consultation with relevant employers. They will give young people more options at 16 plus and provide pertinent preparation for a specific career or higher education. By comparison with other vocational qualifications on offer, these new technical qualifications will involve more classroom-based learning, thus offering a better balance between theory (knowledge base) and practice. T Levels are modern technical qualifications. They have been developed as a gold standard in vocational excellence and, whilst preparing for employability, offer an alternative route to further or higher education. Starting from September 2020, young people will have a greater choice to pursue high quality qualifications. They will be able to opt for the new technical qualifications in three different areas: education, digital or construction, with more industries to follow.
As with any new initiatives or products, there is still a great deal to be done in promoting these new qualifications. It is key for young people and their parents/carers to have a thorough understanding of these T Level qualifications and how they fit into the landscape of all post-GCSE options. Ultimately, the success of these new technical qualifications will depend on their popularity with young people. T Levels offer a real alternative to a purely academic route. Whilst preparing young people for specific jobs within different industries, they enable further academic studies. They have been developed by industry experts for industry experts. I believe in their potential to transform the perception of technical qualifications, making T Levels worthwhile qualifications to aim for in their own right. Their academic rigor combined with practical industry experience should not only benefit young people's employability, by preparing them adequately for working with children or young adults, but also restore the value of technical education.
Educational settings will benefit from well prepared and qualified staff, able to provide the right level of support for their young learners. The impact of these new qualifications should be reflected in the improved outcomes of young people together with the improved quality of their educational experience, and better career prospects for newly qualified individuals.
Dr Joanna Goodman, Director of Cromwell Consulting, is an education consultant. Her background is teaching, school leadership, academic research, teacher training, inspecting schools and advising on improvement.