Language Modifier course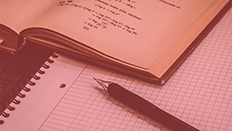 This one-day course trains and accredits educational professionals to support learners who have language difficulties. This includes learners who are hearing-impaired or who have other disabilities affecting comprehension, including dyslexia and autistic spectrum disorders. It involves teaching educational professionals to modify the language in high-stakes (and other) examinations, in order to support learners to overcome any disadvantage inherent in their learning difficulty.
The course is highly suitable for Special Educational Needs Coordinators, Examination Officers, teachers and teaching assistants. It is also beneficial for literacy co-ordinators and heads of department who have an interest in the language demands of text-books and other resources used in schools and colleges.
Contact us for further information.
Thank you for the day. It was incredibly useful, and has sparked a lot of discussion in the office regarding how we support our students and best practices to follow.

- course delegate 2017
Language Modifiers
Language Modifiers support students who are unable to access examinations in the conventional way due to disabilities or learning problems, and who require specialised support.
Read about Language Modifiers' work in Make The Grade, Spring 2012.
CIEA Language Modifier training
The Language Modifier role is complex and training is essential. This course enables delegates to understand the issues, support candidates appropriately without either advantaging or disadvantaging them, and to ensure that the language is clear for the specific needs of the user without conferring advantage related to subject and technical knowledge.
Benefits
The creation of a specialist group of language experts who will be able to look at all written material as well as exam papers (textbooks, hand-outs and web-pages) and ensure that it is accessible for all learners.
Ensuring that Exams Officers and admin staff are aware of the new JCQ regulations.
Positioning your school or college a leader in the field of access and language demand.
The JCQ regulations state:
An Language Modifier should have:
undertaken accredited training;
a working knowledge of grammatical structures;
an understanding of the impact of command words and an examiner's expectations of a candidate's answer.'
Candidates who successfully complete this course will meet these three criteria.
We offer two kinds of training days:
In-house training
An in-house event at your school or college, training your staff and enabling your organisation to become known as a beacon school/college in language modification.
One day event
For individuals whose school is not able to host in-house training, we periodically run one-day events in central, accessible locations.
Both days offer the same quality training which fulfils JCQ requirements and is valuable for all teachers who care about making their written resources understood by all learners.
Details
Both training days run from 9.30 am to 3.00 pm and delegates will be supplied with all relevant documents from JCQ as well as two handbooks and a range of material on language to use for future training events in your institution. These will be delivered electronically prior to the event. All delegates receive an attendance certificate and, following an online assessment, an accreditation certificate to confirm their qualification as a Language Modifier.
The lead course tutor is Derek Heppenstall (CIEA & BATOD)
Individual online training
Contact us and we can connect you with our online training partners who run a course which has the same content as the training days and which we accredit.