Meet the trainers
Our Foundations and Principles of Assessment trainers are leading experts in assessment with a wealth of experience as practitioners and training providers. Meet them here.
Dawn Jones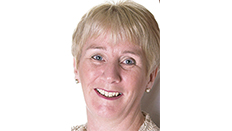 Dawn is an excellent professional, classroom practitioner and a leader in teaching and learning; having experience in a wide range of secondary schools across all Key Stages from 11-18. She worked for 7 years as local authority consultant followed by 5 years as Assistant Director at the Science Learning Centre NW, based at MMU.
She has experience of providing engaging, appropriately structured and well-paced training sessions, with challenging learning tailored to the needs of individuals and groups. She recently achieved the status of Doctor of Education (Ed D) for research in the field of education, professional development and teacher professionalism.
A Fellow of the CIEA since May 2010, Dawn became a Chartered Educational Assessor (CEA) in July 2010. The granting of CEA status is bestowed on those individuals who understand the processes of assessment and are able to demonstrate an impact upon assessment policies, procedures and practices within schools, colleges or the workplace to support and embed a quality-assured system of good assessment practice.
She is also currently working as a CEA on the CIEA's 'Excellence in Assessment (Schools)' programme. This involves quality assuring assessment frameworks, providing advice and guidance on assessment processes and making recommendations about the schools' suitability to be accredited with the status of having 'Excellence in Assessment'.
David Shakespeare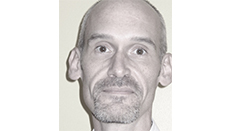 A very experienced teacher and adviser, David Shakespeare works as a consultant to primary and secondary schools, as well as multi-academy trusts, local authorities, DfE programmes, the 'learned' societies, examination boards, private companies, the Science Learning Network and others. For the Standards and Testing Agency, he works as an adviser on test development, and other forms of curriculum and assessment – everything from development and training on formative approaches in schools, to defining national standards, from KS1 to GCSE. He is highly skilled in the principles and practice of educational assessment at all levels.
In schools, David supports teachers and leaders in all aspects of leadership, teaching and learning, and implementing new curriculum and assessment approaches. His provision of training and other professional development is regularly very highly rated. He also draws on a background and training in workplace psychology, which influences his work around assessment validity, plus organisational change, staff development, coaching, cross-school support, staff selection and so on. David is a Fellow of the Chartered Institute of Educational Assessors.
Jennifer Stafford-Brown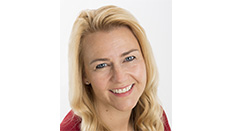 Jennifer Stafford-Brown works as a consultant for a leading exam board in qualification development and external assessment design. The main focus of her work is within the fields of sport and exercise sciences and physical education. In addition Jennifer holds the positions of Chief Examiner across level 2 and level 3 vocational qualifications for external assessments and Senior Standards Verifier for internal assessments. She also works as a Subject Expert for Ofqual in academic and vocational qualifications accreditation.
Jennifer has produced a wide range of learning resources including authoring over 30 text books as well as digital resources for organisations such as BBC Bitesize and Channel 4 learning. She is a current practitioner and has over 20 years' experience of working in the secondary school and further education sector.
Jennifer has been a member of the CIEA for many years. She has recently completed an Excellence in Assessment qualification which was delivered in partnership with Durham University CEM, Pearson and the CIEA.