Our team
Philip Woods
Director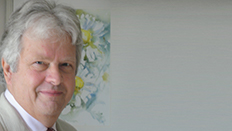 Philip Woods is the Director of the Centre for Educational Leadership and Professor of Educational Policy, Democracy and Leadership. He is a former Chair and a current Council member of the British Educational Leadership, Management and Administration Society (BELMAS), a recipient of a BELMAS Distinguished Service Award, and an elected Fellow of the Academy of Social Sciences. Author of more than 130 publications, his work focuses principally on education, democracy, leadership, policy and governance, with special attention to democratic and distributed leadership, equity, and change towards more democratic and holistic organisational environments.
Leo Chivers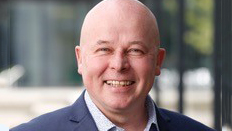 Leo Chivers is Principal Lecturer and Project Manager for the Centre for Educational Leadership at the School of Education, University of Hertfordshire. He has led inter-professional and multi-agency services for children in the voluntary, NHS sectors and in a Surestart Children's Centre. His research area is in the leadership of inter-professional working and he was the Programme Leader for the NPQICL (National Professional Qualification for Integrated Centre Leadership) in the Eastern Region. His research interests include using art, texts and phenomenology for inquiry.
Joy Jarvis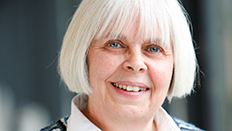 Joy Jarvis is currently Professor of Educational Practice at the University of Hertfordshire. She is also a UK National Teaching Fellow. She is particularly interested in how teachers and lecturers continue to learn about teaching and what facilitates this. She is interested in the role of peers and of leadership in this field and is currently researching this in relation to higher education. Her publications are in areas of teaching practice in schools and universities and include resources and academic articles.
Roger Levy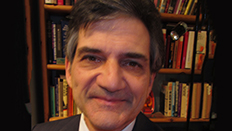 Roger Levy is Associate Dean, Research in the School of Education. His research focuses on professional and work-based learning and development in education and related fields. He has extensive experience in leading and conducting collaborative research and evaluations across schools, universities, in partnership with a range of local, national and international organisations in education, health and social care, and funded by individual organisations, local authorities, museum associations, Government quangos and ministries, and UNESCO.
Lyn Trodd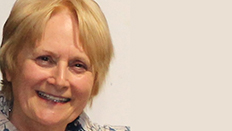 Lyn Trodd is Dean of the School of Education. Until recently Lyn chaired a national Committee (SEFDEY Professional Association) concerned with qualifications for people who work with young children. Lyn has published several books and articles mainly on professional practice and leadership. Lyn's work focuses on how learning can develop agency and leadership. She is particularly interested in international perspectives of learning and teaching and links between assessment, feedback and self-efficacy.
Amanda Roberts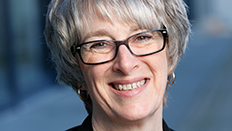 Amanda Roberts is an independent educational consultant and a Research Fellow at the University of Hertfordshire. Her subject, pedagogic and professional knowledge has been developed through experience in a variety of educational roles, including leadership positions in four secondary schools culminating in headship. She subsequently formed a successful educational consultancy company, providing support for leadership and learning in a variety of contexts. Her work now focuses principally on leadership (including student leadership), professional development and the professional identity of university academics. Her current activity concerns the development of creative methodologies for exploring experiences of leadership and identity development. Her publications include numerous journal articles and book chapters.
Suzanne Culshaw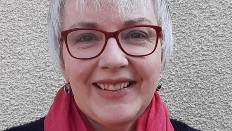 Suzanne Culshaw is a part-time Research Fellow in the School of Education at the University of Hertfordshire. Her interest in educational research was sparked during her MEd at the Faculty of Education in Cambridge, where she investigated the impact of lesson observation feedback on teachers' sense of self-efficacy. She was then successful in being awarded a fully-funded studentship at the University of Hertfordshire where she completed her PhD in October 2019. Her doctoral research looked at what it means to be struggling as a teacher, a study with implications for professional learning and leadership approaches. Currently she is part of an Erasmus+ research project - ENABLES - in the School of Education, exploring arts-based approaches to the development of distributed leadership. Suzanne is a keen user of Twitter and understands the role social media can play in disseminating research to the wider field of academics and practitioners.
Helen Payne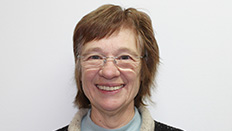 Helen Payne is Professor of Psychotherapy at the University of Hertfordshire. She is an international leader in the field of experiential, embodied learning approaches to transformation in psychotherapy, particularly employing creative and authentic movement. For five years she led the team as managing director, and was clinical manager, for the spin-out from the University of Hertfordshire 'Pathways2Wellbeing'. Author of over 140 publications and keynotes, her specialist populations and extensive research have included young offenders, autism, learning disabilities, eating disorders, and trauma in clinical and school settings. Recent research includes medically unexplained symptoms, professional development and student mental health in higher education. Currently, she is part of an Erasmus+ research project - ENABLES - in the School of Education, exploring arts-based and embodied learning approaches to the development of distributed leadership.
Rowena Senior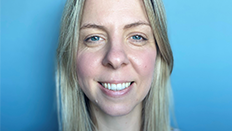 Rowena Senior is a Reader in Higher Education in the School of Education at the University of Hertfordshire. Rowena has been researching leadership for over a decade and has published her work in Leadership Quarterly and Harvard Business Review. Her research began looking at leadership potential before developing to consider academic leadership particularly in relation to female leaders. Her work now focuses on programme leaders within the higher education setting. Rowena has recently published work which sets out a manifesto for supporting sustainable programme leadership in higher education institutions. Her latest book 'Supporting Course and Programme Leaders in Higher Education' takes a global perspective in championing the role. Rowena's other research interests include curriculum design particularly in relation to doctoral study, and staff and student well-being in higher education settings.