When the surgery is closed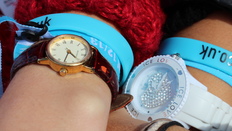 Please phone 111 if you need medical attention that cannot wait until the surgery reopens (please note the new number) or visit NHS Choices Self Help Guide for further assistance.
If in doubt please telephone the surgery first on +44 (0)1707 273338 and follow the answerphone message.
Out of hours GP cover is maintained throughout the year - including weekends and holidays - and is the responsibility of East and North Hertfordshire CCG, and is provided by the organisation Herts Urgent Care.