Watford Museum
Nineteenth century graffiti found on Watford Union Workhouse wall.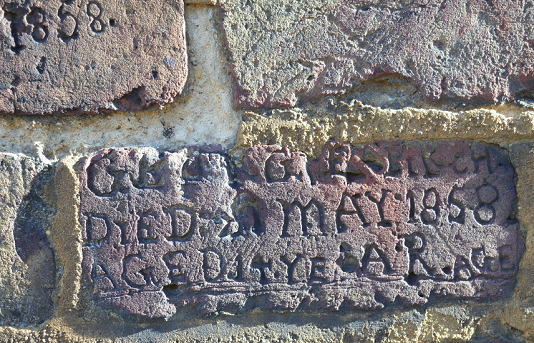 West Watford History Group
Aspects of Our Past - a new Exhibition
Final chance to see this marvelous exhibition which ends on the 2nd February 2019.
The exhibition is currently based in the foyer of Watford Museum. The WWHG exhibition brings together their recent research on West Watford's past.
Find out more about the Watford Union Workhouse and its memorial bricks, with the graffiti left by workhouse inmates in the nineteenth century. Discover more about poverty and slums in West Watford and the NHS in Watford over the last 70 years . Learn more about the beginning of World War I, and of the 100 years since the ending of World War I - and the Poppies, Poetry and Peace Armistice Day celebrations.
Location
Watford Museum
Lower High Street
Watford
WD17 2DT