Jane Clegg by St John Ervine at the Finsborough Theatre
Remarkable new production of this iconic work from 1913.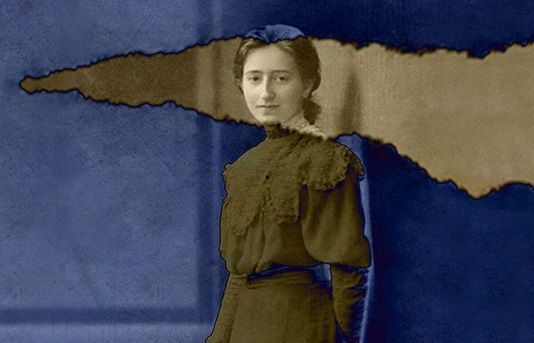 Revival of 1913 play
The Centre for Everyday Lives in War in the School of Humanities are working with the Finborough Theatre in London once more on a revival of a "lost" play from the 1900s which the Centre came across in the course of its work.
This time it is Jane Clegg (1913) by the Ulster dramatist St John Ervine (1883-1971).
In later life Ervine had the reputation of being a very grumpy, reactionary person but as a young man he supported the suffragettes and was a keen socialist. According to one story, he was standing next to Emily Davison when she ran out in front of the King's horse on Derby Day 1913.
His play, which is a very accomplished bit of work and rattles along at good pace, reflects these sympathies in its focus on the lack of opportunities offered women at the time.
'London, 1913. Travelling salesman Henry Clegg has taken his wife, Jane, for granted for most of their marriage. She endures his dishonesty, infidelity and neglect, as well as his demanding mother. But when Henry is accused of embezzling money from his firm and his latest affair is revealed, Jane realises she must finally escape her life of domestic abuse for herself and her children… only to find that for women without money and connections breaking free isn't so easy.'
The title role was originally created by Dame Sybil Thorndike, who performed it in Manchester, when the production transferred to London's Royal Court Theatre and around the world.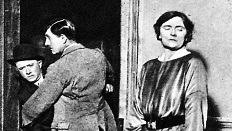 You can find out more about Jane Clegg at: My Theatre Mates
The team are working with a very distinguished director, David Gilmore, and a great cast of actors.
The play runs for 4 weeks and opens on Tues 23 April. You can find out further information at: Finborough Theatre
Dr Andrew Maunder

Associate Dean: Learning & Teaching | Reader in Victorian Studies
School of Humanities | University of Hertfordshire | de Havilland Campus | Hatfield AL10 9AB
Location
Finborough Theatre
118 Finborough Road
London
SW10 9ED