Hatfield World Culture Day 2018
Enjoy an exciting of array of activities at this special event, including crafts, dancing and plenty of food to choose from.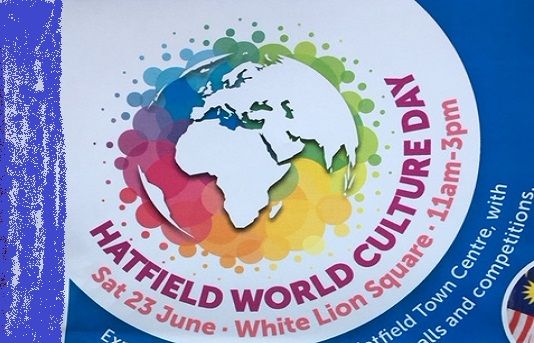 Summer Fun Day!
This year's Hatfield World Culture Day event – organised by Welwyn Hatfield Council's Rachel Richardson will be held in White Lion Square in Hatfield Town Centre.
This is the second year that this event is taking place and the organisers are very excited to be able to put on such a valuable event in the community. Adding to the success of last year's World Culture Day, they hope to make this one even more successful as Hatfield's 70th anniversary as a 'New Town' will also be celebrated!
Experience fantastic stage performances, and a host of food traders and stall holders at this colourful event. Visitors will be able to sample everything from Irish dancing and Caribbean cuisine to arts, crafts, photo booths, henna tattoos and more.
For further details visit Hatfield Town website.
Location
Hatfield Town Centre
White Lion Square
Hatfield
AL10 0AA