Abbots Langley Great War Walk
A history walk celebrating the First World War soldiers who came from Abbots Langley.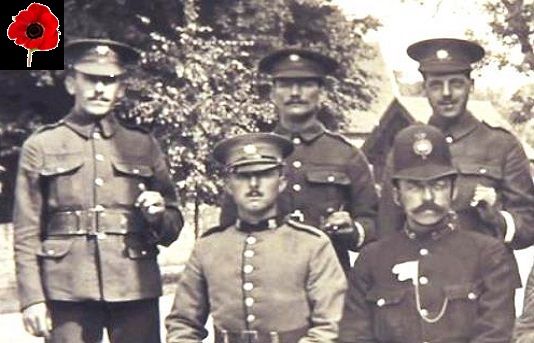 Back To The Front Project
As a part of this Heritage Lottery funded project Abbots Langley Local History Society are planning a 'Great War Walk' this coming Bank Holiday Monday.
The project team have now identified many of the recruits and volunteers that lived in the village and they have just distributed letters to over 200 Abbots Langley houses where they found that a soldier lived. This has caused a lot of interest in the village and further afield.
The 'Great War Walk' walk starts from the Causeway Car Park in Abbots Langley.
Come along and see where the soldiers from the village lived and learn about the village at the time of the First World War, and listen to the soldiers' own stories and hear about their exploits.
Walk in their foot-steps through the village and visit the 1st Abbots Scout Troop Great War Exhibition supported by Abbots Langley Local History Society & Hertfordshire Walks.
Refreshments are available at the end of the walk at the Scout Hall in Langley Road, Abbots Langley.
Further information concerning Abbots Langley Local History Society and all their events can be found on the website.
Location
Causeway Car Park
Abbots Langley
WD5 0AW