Microbiological water testing
Monitoring water quality is essential in any industry, especially when it involves an identified risk, human contact, or consumption.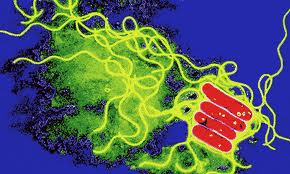 Biodet holds UKAS accreditation for various microbiological water parameters and can test various water sources including potable water and closed water systems.
Legionella testing: Legionella presents a serious risk to human health and as a result, there are strict guidelines for managing testing regimes. Biodet can confirm the presence or absence of Legionella bacteria and will also provide the serotype of the organism isolated.
Coliforms (including E.coli): Testing for coliforms, as an indicator of poor water quality or faecal contamination, is an important routine test for water potability.
Total Viable Counts (TVC). A indication of the total aerobic bacterial count at a given incubation temperature.
Pseudomonas species
Pseudomonas aeruginosa
Closed System Testing – BSRIA analysis: Biodet offer a full suite of microbiological and chemical testing services for closed water systems, in conjunction with BSRIA requirements.
Biodet can provide microbiological testing for various organisms and parameters not listed above.
For further information and advice regarding our full capabilities please contact the laboratory.