The Apples and Orchards of Essex
Join us and a panel of experts (including noted landscape historian Professor Tom Williamson) to celebrate the history and diversity of apples and other orchard fruits.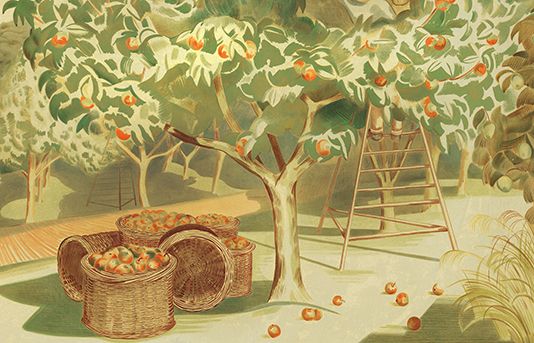 About this event
The Orchards of Eastern England by Gerry Barnes and Tom Williamson is published by University of Hertfordshire Press. On 16th October we will be attending the Essex Record Office conference, The Apples and Orchards of Essex where Tom Williamson will be in attendance talking about his latest research.
More about the book
Although the history of orchards and fruit varieties is of great popular interest, there have been few academic treatments of the subject. This book presents results from a three-year project, 'Orchards East', investigating the history and ecology of orchards in the east of England.
Together, the eastern counties of Hertfordshire, Essex, Cambridgeshire and Huntingdonshire, Bedfordshire, Norfolk and Suffolk have a tradition of fruit cultivation comparable in scale to that of the better-known west of England.
Drawing on far-reaching archival research, an extensive survey of surviving orchards and biodiversity surveys, the authors tell the fascinating story of orchards in the east since the late Middle Ages.
Orchards were ubiquitous features of the medieval and early modern landscape. Planted for the most part for practical reasons, they were also appreciated for their aesthetic qualities.
By the seventeenth century some districts had begun to specialise in fruit production - most notably west Hertfordshire and the Fens around Wisbech. But it was only in the 'orchard century', beginning in the 1850s, that commercial production really took off, fuelled by the growth of large urban markets and new transport systems that could take the fruit to them with relative ease.
By the 1960s orchards were extensive in many districts but, since then, they have largely disappeared, with significant impacts on landscape character and biodiversity.
For well over a century now, orchards have been romanticised as nostalgic elements of a timeless yet disappearing rural world. Even before that, they were embedded in myths of lost Edens, or golden ages of effortless plenty.
A key aim of this book is to challenge some of these myths by grounding orchards within a wider range of historical and environmental contexts.
Orchards are not timeless, and in some ways our relationship with orchards is a classic example of the 'invention of tradition'. What do our attitudes to this aspect of our heritage tell us about our wider engagement with the past, with nature, and with place?
Tom Williamson is Professor of landscape history at the University of East Anglia (UEA). He is the lead on 'Orchards East', a major project supported by the Heritage Fund, of which this book forms part and the author of several books published by University of Hertfordshire Press, including Trees in England and Rethinking Ancient Woodland (both co-authored with Gerry Barnes).
Gerry Barnes was formerly Head of Environment at Norfolk County Council and is now an Honorary Fellow of the School of History at UEA. A former Chair of the Forestry Commission Regional Advisory Committee for East England, he has an MBE for services to Forestry and Communities.
Location
Essex Record Office, Wharf Road, Chelmsford, CM2 6YT