Film Heritage event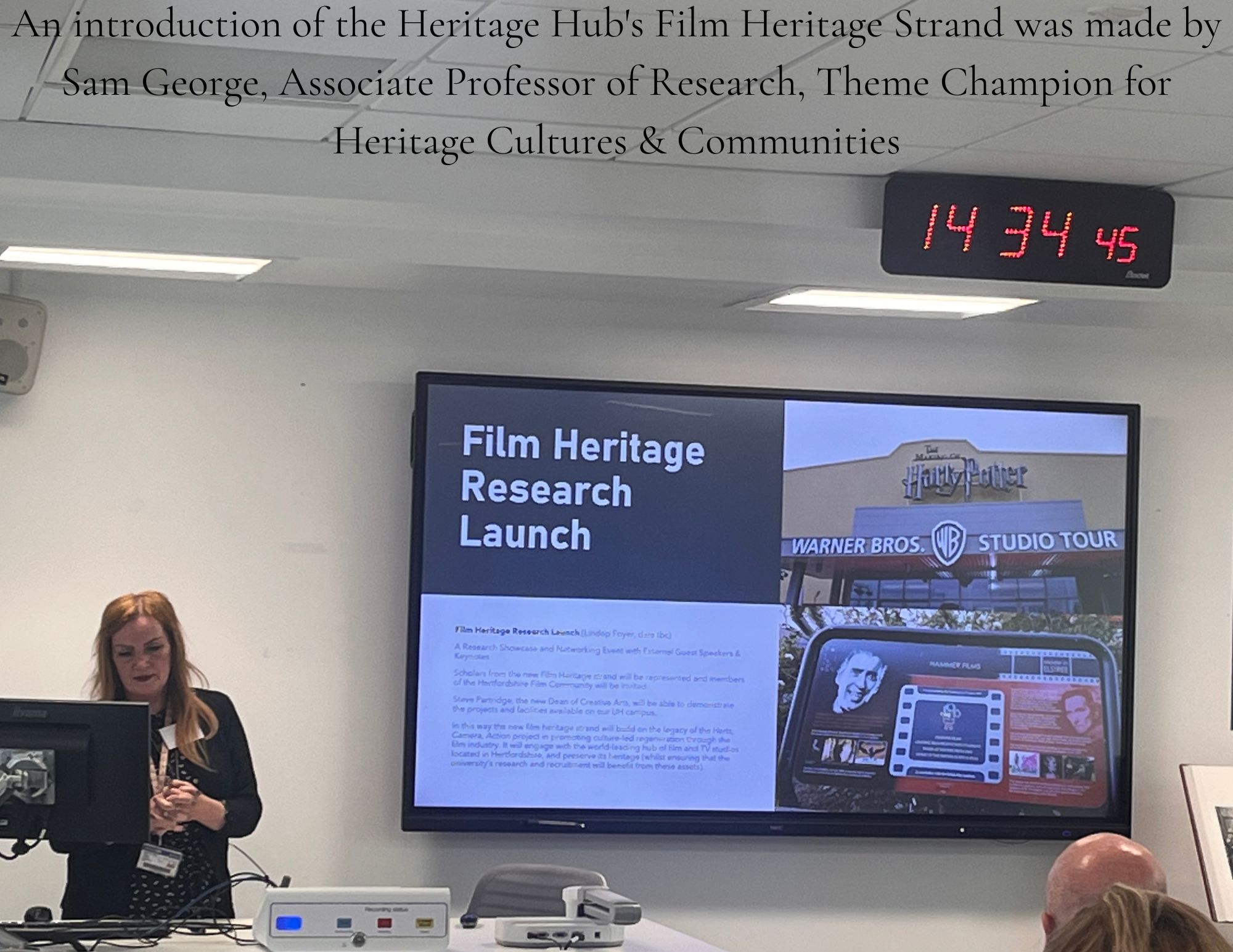 On 11 May 2023, Heritage Hub held a taster event for the new strand in Film Heritage at the Enterprise Hub.
We heard talks by strand leader Dr Sam George, a report on the Visit Herts Herts Camera Action! project by Prof Katrina Navickas and Liz Currie, an address by Dr Stephen Partridge, a talk from Howard Berry on his work at Elstree studios, and a UH graduate panel from the film industry.
Contact uh.heritage@herts.ac.uk to join the Film heritage strand. All UH researchers and external partners working in film heritage welcome.