'Hatfield Week Summer 2019'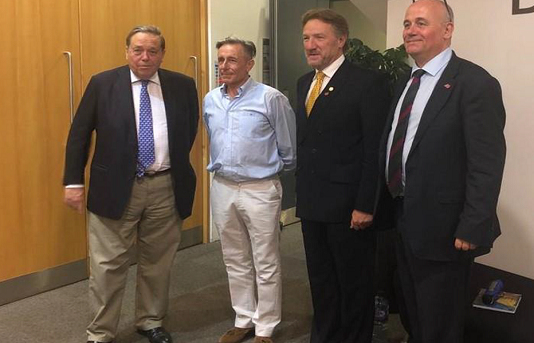 15 October 2019
Image shows Lord Salisbury, Lenny Brandon, Leader of Hatfield Town council, Lord Lieutenant Robert Voss and Nick Brown, Welwyn Hatfield Chamber of Commerce.
Celebrating Hatfield in Film
On Thursday 25 July during 'Hatfield Week' three films were shown at the University of Hertfordshire's Weston Auditorium.
To start the evening Nick Brown of the Welwyn Hatfield Chamber of Commerce and Lord Lieutenant of Hertfordshire Robert Voss both gave short speeches.
The first film to be shown celebrated the 70th anniversary of the first de Havilland DH 106 Comet Airliner (below) which was built at the de Havilland Aircraft Factory in Hatfield. This film, put together by John Hawthorne, showed the aircraft's successes and failures and the influence this trailblazer had on the future design of aircraft.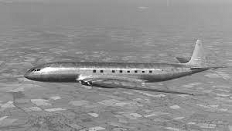 The next film was an amateur movie of the '1986 British Aerospace open day at Hatfield'.
The film showed an array of aircrafts of varying design and sizes that could be viewed on the day including Concorde the world's first supersonic commercial aeroplane.
The last film, '100 Years On – Remembrance and Armistice 2018' was commissioned by Lord Salisbury and showed how the community of Hatfield came together to remember and commemorate the centenary of the ending of WW1.
Complementing this film Hatfield Local History Society displayed their WW1 exhibition in the foyer of the auditorium.
The event was organised by the Hatfield Town Council.