Wheathampstead in the Great War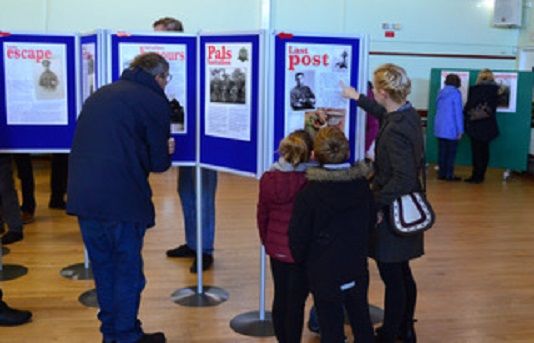 5 March 2019
Exhibition commemorating Wheathampstead village and their involvement in the First World War.
Exhibition
Wheathampstead local historians have put together a fantastic collection of photographs and memorabilia about some of their residents who lived in the town and fought for their country during the First World War.
Over the last nine months Wheathampstead History Society have been undertaking a research project looking at their village during the years of the Great War.
They produced a special edition of the 'Village Pump' (the parish council magazine) that was distributed to each of the 2200 households in the parish.
They also staged a public exhibition in the Memorial Hall, Wheathampstead, over the armistice weekend of 10-11 November 2018, to commemorate the centenary of the end of the Great War.
The exhibition proved very popular and in excess of 1200 people came to view it over the two days. The posters are now available to read on their Wheathampstead website.
Wheathampstead History Society are grateful to the Heritage Lottery Fund and the University of Hertfordshire Heritage Hub for grants to finance this project.
* The Wheathampstead at War exhibition has just finished a successful run at de Havilland Campus, University of Hertfordshire. For further information regarding this fantastic exhibition please visit the Wheathampstead website.