News of the launch of the 'Tigermoth' Uno Buses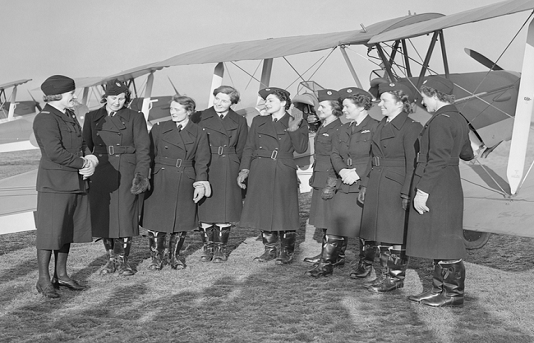 22 January 2019
de Havilland Aircraft and it's women pilots celebrated by Uno Bus company.
Celebrating the women of the Air Transport Auxiliary in World War II
Uno Buses, the University of Hertfordshire's bus company are launching a new brand of buses named 'Tigermoth' commemorating the biplanes manufactured by de Havilland at Hatfield.
In January 1940 at Hatfield aerodrome, 8 women pilots joined the ranks of the Air Transport Artillery. The ATA was a civilian organisation which ferried planes between factories and front-line RAF airfields during World war II. One of the women's first missions was to fly 8 open cockpit Tiger Moth de Havilland airplanes from Hatfield to Scotland in the middle of Winter.
Each of the eight Uno 'Tigermoth' buses have been named after these courageous women.
Richard Poad the Chairman of the Maidenhead Heritage Centre 'the spiritual home of the ATA' will be speaking at the launch which we are holding at the Fielder Centre, Hatfield on Monday 4 Feb 10.30 am to 12.00 noon.
We have also invited Graham Rose Chairman of the ATA Association whose mother was an ATA pilot, and John Lumsden whose aunt Marion Wilberforce was actually one of the first 8 women.
'Tigermoth' Buses will run between Hatfield, Welwyn Garden City and St Albans.
If you would like to learn more about the Women pilots of the ATA and attend the launch of the new Tigermoth Uno buses at the Fielder Centre, Hatfield Business Park, Hatfield Avenue, Hatfield AL10 9TP.
Please RSVP Chloe Leach-O'Connell before January 31st 2019.