Everyday Lives in War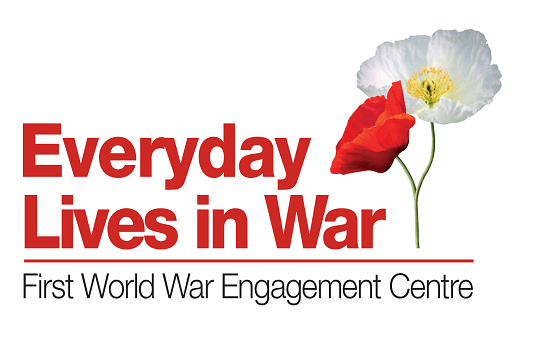 19 February 2019
A series of public events bringing together community researchers and projects.
Festival of Research Events 2019
The Everyday Lives in War team, the AHRC-funded First World War Engagement Centre, are currently working with the other 4 UK Centres on a nationwide Festival of Research. Over 5 venues between March and November 2019, this Festival brings together community researchers and projects supported by the Centres since 2014. The focus is on collaboration and commemoration through the lens of the First World War: what has the centenary meant; what was commemoration about; and by implication, what is the future for university-community partnerships?
The Everyday Lives team would like to extend you all a warm invitation to join us at one or more of the (free) Festival events:
22-23 March 2019: Birmingham, Midland Arts Centre, theme 'Diversity'
18-23 May 2019: Northern Ireland (multiple venues), theme 'Shared heritage'
5-6 July 2019: South Wales (multiple venues), theme 'Community activism'
30-31 August 2019: Glasgow, Glasgow Women's Library, theme 'Women and war'
There will be a final conference on 7 November 2019 which will explore 'Legacy, Impact and Next Steps' Location: London
The events section of our Centre website – will provide festival-related updates and free registration details.
The 'Diversity' Festival is now open for booking.
In addition to a range of Everyday Lives in War projects, highlights include:
performances on Friday 22 March by Chamu Kuppuswamy UH Law School and a new music piece by award-winning alto-saxophonist & MC Soweto Kinch
a keynote lecture by David Olusoga
film screenings
presentations, workshops and displays
'Empire Soldiers' VR installation by Metro-Boulot-Dodo
Sarah Lloyd
Professor of History & Chair of the Heritage Hub
Director: Everyday Lives in War, First World War Engagement Centre