DHeritage 2020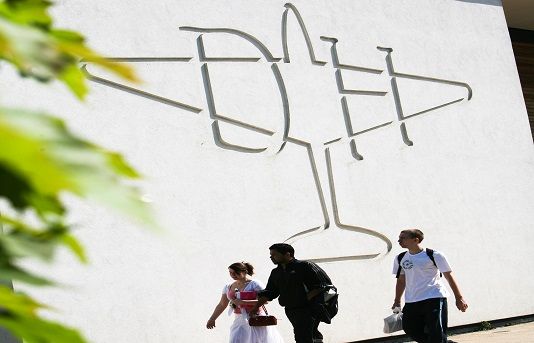 10 December 2019
University of Hertfordshire's unique DHeritage Professional Doctoral degree is a leader in its field and open to part-time and distance study.
Applications are now open for DHeritage!
This unique Professional Doctorate in Heritage at the University of Hertfordshire is open for applications for entry in September 2020.
The Professional Doctorate in Heritage
Now in its sixth year, this programme is for professionals who work in, or desire to work in, the heritage field broadly defined - whether in the private or the public sectors in planning, museums, archives, community history, archaeology, and social and cultural sustainability among other areas.
It appeals to practitioners who want to reflect on and contribute to the latest thinking in what is a dynamic and ever-changing sector crucial to many economies and to local and national identities. Our doctoral researchers identify and develop their topics and training according to individual interests, and current developments in the field.
Students follow the programme as part of a cohort, supported by research training and supervision shaped to their needs from across the disciplines of the University. This highly interdisciplinary approach to heritage is part of our unique provision.
DHeritage is available as a part-time programme usually completed within 6 years but it can be completed in less time depending on successful progression through the programme.
DHeritage Distance
The DHeritage distance learning option enables researchers from around the world to participate in half of the campus sessions and online equivalents. Doctoral submissions for DHeritage include the freedom to submit a thesis and any other suitable output such as an exhibition, guidelines or code of practice, policy briefing, film, publications, etc.
Discover more about DHeritage on our webpage.
Applications
Applications comprising of a research proposal, a completed application form, qualifications, references and supporting documentation are due by Friday 8th May 2020.
Contact Doctoral College Admissions with application questions.
For further information and to discuss a research proposal, please contact Programme Director - Professor Dr Grace Lees-Maffei