RAF Big Stories Weekend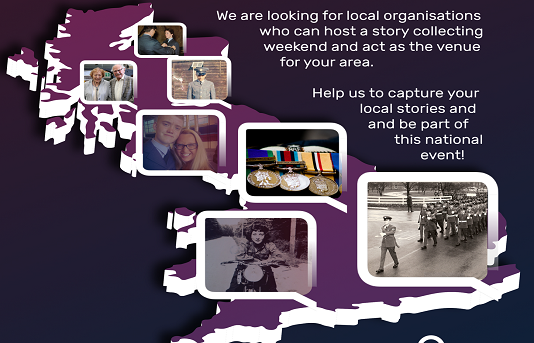 20 August 2019
Collecting memories of RAF experiences.
Volunteers required!
This year the RAF Museum are launching the RAF Stories Big Weekend. This will take place across the country on Saturday 2nd and Sunday 3rd of November 2019.
The RAF museum are looking for local organisations who have a venue/hall a space around the country to host a story collecting weekend. They are seeking help to capture local RAF stories and be a part of this national event.
Anyone of any age serving, veteran, family with any small connection to the RAF is welcome. if you can help with a venue or if you would like to volunteer to collect stories please contact Jess Boydon at the RAF Engagement Office before 13th September 2019.
The Royal Air Force Museum Big Stories Weekend is supported by the National Lottery Heritage Fund. Further information regarding the project can be found at the RAF Stories website.