News from Smallford Station & Alban Way Heritage Society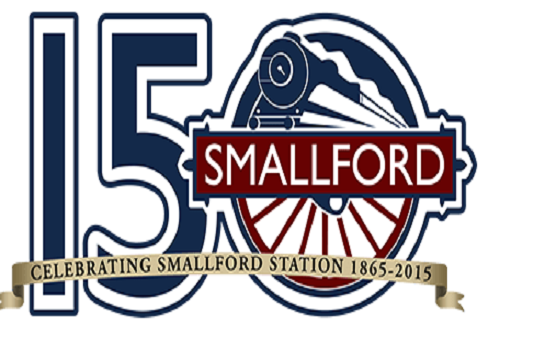 25 September 2018
Commemorating the closure of a local railway.
50th Anniversary
Fifty years ago this December, the last train ran along the Hatfield to St Albans Railway Line – the track bed of which is now The Alban Way. To commemorate this 50th Anniversary, the Smallford Station & Alban Way Heritage Society is planning four events; all of them are free, but donations to support the work of our Society are very welcome!
Exhibition
The Hatfield & St Alban Railway's 'Beginnings' exhibition is at Mill Green Museum, Hatfield from Sunday 9th September to Sunday 7th October.
This is a wonderful opportunity to see this exhibition illustrating over 100 years' history of the branch-line, up to its closure at the end of 1968. We have included artifacts that have never previously been displayed and there will be an opportunity to tour this fascinating museum and its working water mill.
Presentation: The Varying Fortunes of the Hatfield to St Albans Railway
Friday 26th October 7.00-8.30 pm at the University of Hertfordshire Law Building.
This is an opportunity to hear Alastair Cameron talk about the 'ups-and-downs' of the railway and meet Roger Taylor who, together with Brian Anderson, wrote the definitive book of its history. Included will be footage from three films –
Two Black &White films taken in 1928 and 1933 showing trains stopping at Smallford Station.
A colour film taken in 1968 by a local railway enthusiast, Ron Kingdon.
Complementary refreshments will be provided.
An early evening Candle/Torch-Lit Walk
We hope that this short walk – from Smallford Station to Nast Hyde Halt and back - will be popular with families and young people. It's the night before Halloween so bring something to light your way! We'll have some fun and games and give a small gift to every young person in a Victorian costume! Colney Heath WI will be providing hot soup, tea and coffee at very reasonable prices.
Tuesday 30th October: 7.00-8.30 pm. Meet at Smallford Station Car Park from 6.30-7.00 pm.
To book a place on the walk, simply email albanwaywalks@smallford.org letting us know how many people will be in your party.
To attend the Presentation, please email info@smallford.org