Royal Historical Society Award Winner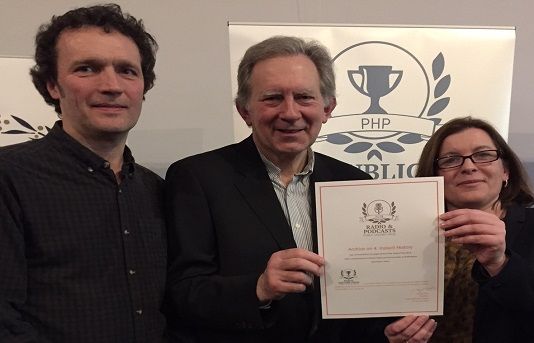 30 January 2018
Award for 'Instant History' Team
Commendation for Heritage Hub Oral History
The Royal Historical Society held a Public History Prize Awards Ceremony on Friday 26 January 2018.
The awards were initiated in 2015 and they are offered in partnership with the Historical Association and the Institute of Historical Research's Public History Seminar. Prizes are awarded to Museums and Exhibitions, Film and TV, Radio and Podcasts, Online Resources, and Public Debate and Policy.
The judges in the Radio and Podcast category commended Andrew Green for his BBC Radio 4 programme 'Instant History'.
You can listen to the programme here: BBC Radio 4, Andrew Green, Instant History.
Congratulations to Andrew, Alan and Anne for collecting the award and to all the members, both staff and student volunteers of the UH Heritage Hub Oral History team.