News from St Albans Museums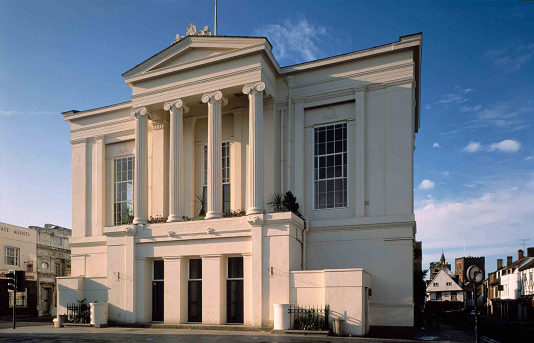 17 April 2018
The new St Albans Museum: Preserving heritage and rejuvenating the cultural life of the city.
The eagerly-awaited St Albans Museum and Gallery will open its doors to the public on Friday 8th June.
Following a two-year restoration and redevelopment project, visitors will be invited to enjoy a dynamic programme of events to celebrate the opening of this arts, heritage and cultural attraction in the newly-transformed building.
Explore the rich history of St Albans City and District with a visit to one of our fascinating sites.
Set to be a world-class centre for arts and culture at the heart of one of Britain's most historic cities, the new St Albans Museum and Gallery will be free to all visitors. It aims to showcase over 2,000 years of priceless heritage and host cutting-edge art exhibitions, sharing local, national and world treasures with all.

Housed within the stunning Georgian Grade II* listed Town Hall, which was built in 1831, this new museum and gallery will rejuvenate the cultural life of the city and beyond. Set over three floors, it now boasts a number of restored historic spaces and newly created state-of-the-art galleries. These spaces will be used to host regularly changing exhibitions and a vibrant programme of events. Visitors will also have the opportunity to explore the fascinating histories of the Town Hall, including its Assembly Room, Courtroom and Cells.
The project has been made possible with funding from St Albans City and District Council, an award from the Heritage Lottery Fund (HLF) and a special partnership with University of Hertfordshire. There have also been generous donations from Arts Council England, the Garfield Weston Foundation and many other organisations and individuals through the work of the St Albans Museums and Galleries Trust. Further information can be found at St Albans Museum.