Idle Women of the Wartime Waterways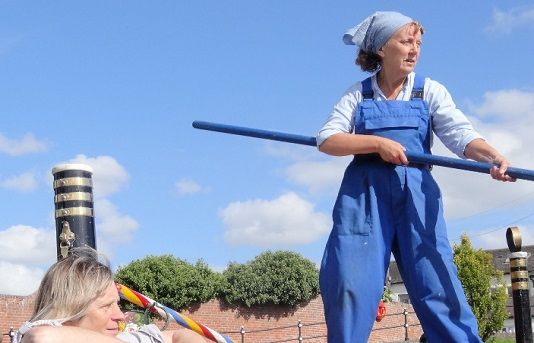 19 October 2017
Telling the forgotten wartime story of the women who worked on Britain's canals
'Idle Women' Summer Tour 2017
Recreating the Journey on Film
During the Second World War there was plenty of work for the working boats on the canals, but not enough good crews.
So the Women's Training Scheme was born – young women who took on 72 foot boats and 50 tons of cargo.
The Alarum Theatre Company have recreated the regular journey made by the trainees, who shortly after the war became known as The Idle Women, a nickname that has stuck ever since.
Kate Saffie, Heather Wastie and the team from Alarum Theatre have made a short film of their Summer tour along the waterways of Britain, making short work of the many canal locks along the way. Idle Women Summer 2017